The place where English language lovers come to teach and learn
✔ One of the best online English schools on the planet
✔ TEFL Teacher training and CPD
✔ Supporting the EFL industry with a range of innovative services
An Online Learning Hub for English Language Learners
OPEN LEARNING

£40/month

30% off with yearly plan

Attend weekly English Masterclass sessions delivered by top expert teachers
Join unlimited Speaking Club meetings to practice your speaking skills
Free English learning resources sent directly to your email

Attend sessions live or watch recordings later. Improve your English week after week.

GROUP LESSON

from £70 /month

from one to five lessons a week

Weekly scheduled group lesson with up to 6 learners
Focused small group lessons with native-level professional teachers
Choose from morning, afternoon or evening lessons

Study in a small group to improve English faster with focused and regular lessons.

PRIVATE TUTORING

from £20 /hour

with professional & expert teachers

Personalised, flexible learning with our team of native level professional and expert teachers.
One-to-one or private small group lessons at time that suits you
100% money-back guarantee We promise a full refund should you be unhappy with your first session booked with a Professional or Expert teacher.

Improve English at the fastest speed with personal attention and personalised goal. 
A Bridge for Studying English Around the World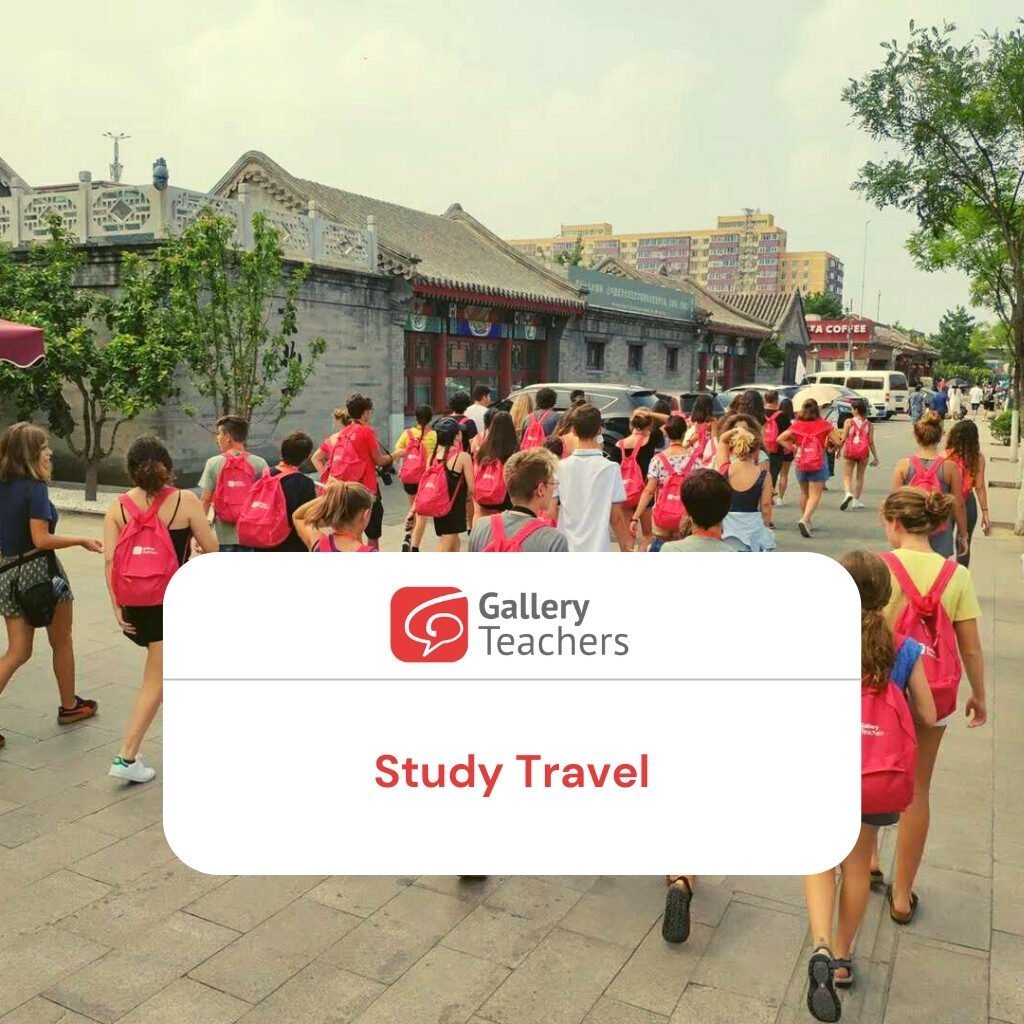 Learn While Travelling
With over 25 years of experience in organising study travel. Explore the world with Gallery Teachers – Europe's premier study travel and summer camp organiser. We offer destinations from the UK, EU, Canada, USA and beyond.
We offer a full range of training and work opportunities to English language teachers (TEFL) and those looking to become one.
An Online Community for English Language Teachers
GET STARTED

Initial Teacher Training

Start your career with TEFL course

Study TEFL online
Receive your certificate and start working within weeks
One year access to our TEFL workshop library included
Level 3 or level 5 qualifications with Ofqual regulated option to meet your career needs Working in partnership with telc, we offer courses recognised by the UK government accreditation body Ofqual (The Office of Qualifications and Examinations Regulation).

Whether you want to start a full-time career, travel the world or earn some extra income in your free time, beginning teaching EFL  is easier than ever.

DISCOVER MORE

Professional Development

Improve your teaching skills further

A good teacher will always aim to improve their skills inside the classroom, choose between monthly or annual membership, or create an organisation account.

EARN SUCCESS

Work Opportunities

Teach online or around the world

Earn money by teaching online with us and connect with millions of English language learners
Get paid to organise a study travel trip for your students.
Deliver expert TEFL training with us
Find jobs around the world with our TEFL job board

We have a network of 26,000 EFL teachers, schools and institutions. Find out about opportunities to work with us or with our wider TEFL network.