Innovative Methods for Teaching English at Secondary Level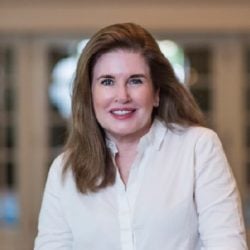 English is often considered one of the most difficult languages to learn fluently, if you haven't grown up speaking it. As a second language, mastering secondary level English can be a challenge, but helping your students gain a strong command of the language is far from impossible.
What Are the 7 Latest and Greatest Techniques to Try?
Here are some of the more creative approaches that could deliver the results you need:
Stimulate Debate & Discussion – Encourage your students to debate on a variety of subjects: fictional characters from a popular television show, "what if…" future scenarios, improvements they'd like to see in their community or environment, and whatever else gets them talking.
Bring up some sensational celebrity gossip every now and then, or taboo ideas that other teachers won't touch. Straying outside the established syllabus gives students more freedom to express themselves, and debating brings in an element of competition that's entirely language-based.
Note: Steer clear of age-inappropriate topics, potential sore points and religious/cultural sensitivities.
Try Immersive Reading Activities – Studying English literature is one of the most effective ways to develop fluency in reading, writing and to some extent, speaking the language. Instead of focusing on formal acquisition of literary concepts alone, though, engage your students with creative immersion activities.
Get them to compose music, re-enact or paint something about which they're currently reading. Let them work in groups and share ideas on certain projects, but include solo activities that encourage them to find their own unique meanings in poems, stories, and other literature as well.
Boost Writing Skills in Fun Ways – There's only one way to really gain written fluency in any language – practice, practice, practice. Unfortunately, most students today rely on smartphones or computers to correct anything they write, whether it's an instant message or a homework paper.
You need to make writing seem more interesting, especially when you're competing against popular slang and "SMS language" that seem to be killing the written word. Try collaborative projects with a modern twist. Set up a blog where students can regularly publish poetry, translations, short stories or even memes as a group.
Create a List of Grammar-Based Apps – Teaching students the concepts of grammar and composition is less about theory and more about practice. The number of hours they spend in your class is limited, but they're likely to have 24/7 access to a smartphone, tablet or laptop – use this to your advantage!
Leverage the power of web-based tools, by creating a list of the best apps and games that can be used for teaching English. Share these with your students to help them build their vocabulary, explore interactive platforms for learning, and improve their grammar through constant practice and exposure.
Maximize the Potential of Online Tools – Use smart classroom technology to monitor students' progress, encourage them to try out online learning tools and interact with English speakers on social media platforms etc. These unconventional methods of teaching resonate with young students who are completely at home on the web.
The Internet offers a practically endless array of reading material for students learning English, right from free e-books and stories to social media content, translation tools and blog posts. While speaking a language is important, reading allows students to grasp concepts autonomously and build their vocabulary faster.
Build an Inspirational Study Environment – Don't expect your students to get excited about learning if the classroom environment isn't designed to inspire them. There are a number of ways to boost the learning appeal of a certain space, so get creative and set up a zone that encourages and motivates students.
If you're an online English tutor, put in the time and effort to create a great website with well-written content and audio-visual aids. If you're teaching English in a physical space, include resources that will prompt students to learn. For instance, create reading areas with a variety of material from different authors and genres.
Use Self- and Peer-Assessment for Motivation – Everyone learns at their own pace, but no one can resist the chance to mark someone else's work or their own. This form of assessment allows students to grasp the values behind a certain concept, as well as understanding where they could improve.
Reviewing each other's work and their own helps boost confidence in their abilities as well as motivate them through healthy competition. Guide them through the process with a marking model, and encourage them to look for examples of grammatical concepts that they may need to practice more.
Whether you're an online tutor or teaching at a physical school, there's a lot to be gained from exploring new innovations in the field. After all, what seems like a radical technique today could reinvent the game tomorrow!
Reader Interactions