Safeguarding Update – January 2019
Updated 2019 Online Safeguarding Course and Prevent Guidance for FE and work-experience courses.
New 2019 online Safeguarding Basic Awareness course; joint EUK and Gallery Teachers training.
January sees the launch of the updated 2019 Safeguarding Basic Awareness and Prevent online course, designed specifically for ELT organisations and updated to include the most recent relevant safeguarding facts.
The course covers the core information which everyone working with students aged under 18 must know. The five sections cover
Principles
Practical Safeguarding
Child Protection
Responding
Protecting Everyone
On completion of the course, candidates receive a dated certificate issued jointly by EUK and Gallery Teachers. The certificate is evidence that you have finished the course; and dates show that your training is current for 12 months.
People who have done safeguarding training already need to refresh at least every 12 months. Training done in 2018 needs to be refreshed in 2019 and this course is new so you won't be repeating exactly the same course, but looking at key material in a different way and with different questions to answer.
The official safeguarding document 'Keeping Children Safe in Education' was revised in September 2018 and the new key elements that are relevant to ELT are included in the updated 2019 course.
Value
There is a small charge for people taking the new course. EUK member schools receive 5 free courses via a token system.
There is also an option for schools to make bulk purchases of the course to make it more easily accessible to staff and homestays. EUK members also receive a considerable discount on the bulk purchases.
All those who complete the new course will receive the regular Safeguarding Newsletter/Blog from Gallery Teachers, which keeps them even more updated with developments, safeguarding news and examples of good safeguarding from ELT
Look on the Gallery Teachers website here for more information and to do the course https://galleryteachers.com/service/safeguarding-basic-awareness-course/
Guidance on Prevent for FE and Work Experience providers
This useful document was issued a few months ago by the Department for Education (DfE). The document provides guidance on how to meet Prevent requirements, which for state FE colleges are statutory. The focus is on work-based learning, i.e. work placements, which are popular in some ELT organisations. The recommendations are similar to AccreditationUK Scheme expectations.
Prevent concerns are primarily safeguarding concerns for students aged under 18. A lot of the recommendations in this document are based around robust safeguarding and good communication involving (a) the provider (b) the student (c) the workplace where the student is gaining practical experience. Part of good communication is regular and planned feedback amongst all parties and using standard forms to ensure consistency.
One recommendation (no 12) highlights the need for a SPOC (Single Point of Contact) at the workplace and the expectations the provider should have of that person's safeguarding and Prevent knowledge and training.
You can find the document here https://www.gov.uk/government/publications/work-based-learners-and-the-prevent-statutory-duty
Reminder: Safer Internet Day. 5 February 2019
Has your organisation been getting ready for Safer Internet Day 2019? It is a great opportunity to focus the whole school, especially younger students, on all aspects of staying safe online.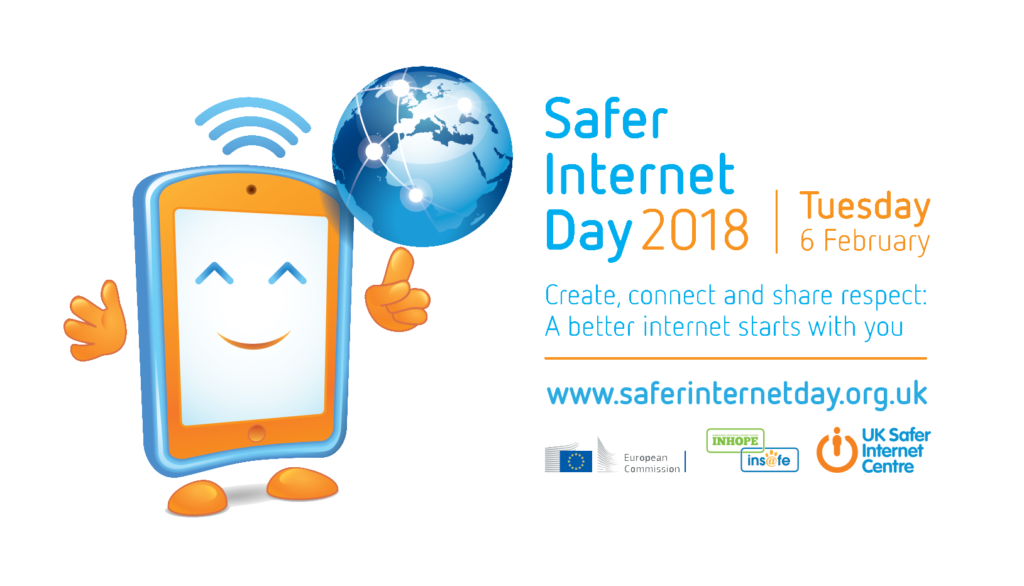 The UK Safer Internet Centre www.saferinternet.org.uk has created some free downladable educational resources for UK students aged 3-18 which could be adapted for use with international students. The focus is giving consent online.
It would be great to hear from any ELT organisations who celebrated Safer Internet Day 2019; please tell us what your students did and share some of their work. Your experience might inspire others to get involved next year!
Reader Interactions