6 surprising ways children benefit from music education
Music is an enjoyable learning activity that can be used to help young learners to develop their skills, and not just to learn English. Beside helping them with new vocabulary, it helps to increase their memory, coordination, creativity and explore their social-emotional state of mind.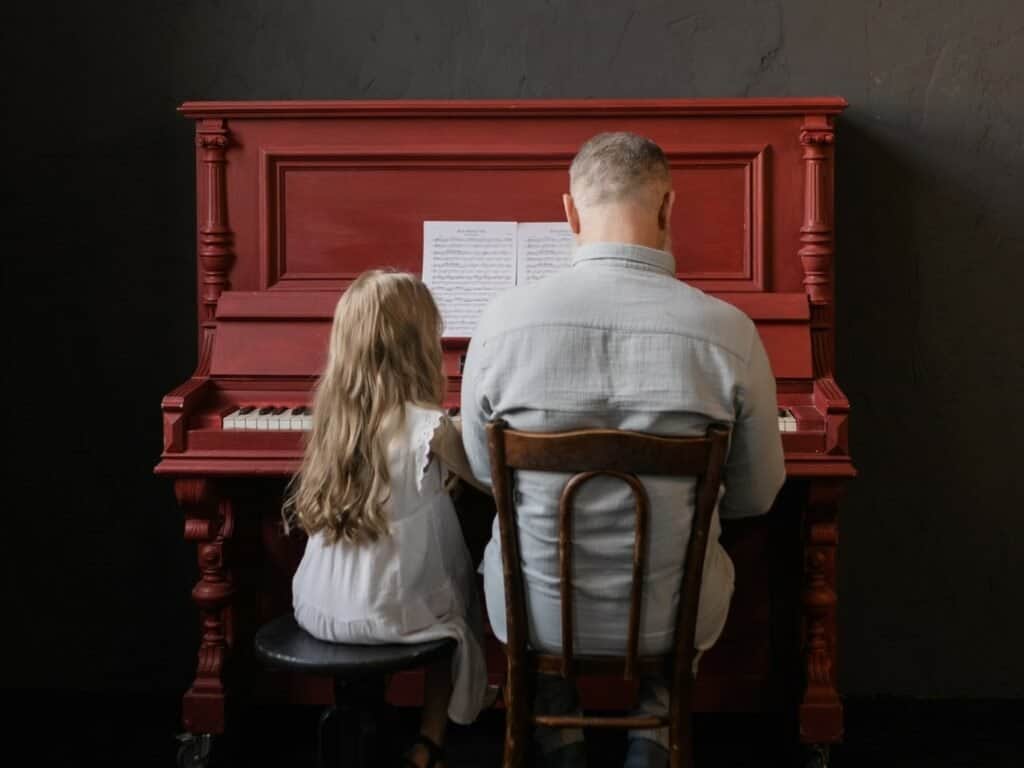 Here are 6 ways young learners can benefit by listening to music:
1. Confidence Building
By listening to music, we can help our child to bring up their confidence. Music helps them to pronounce new words and understand their meaning, thus helping them to talk to others without hesitation.
These children will be more inclined to talk in front of a huge crowd if they have the confidence to do it. Music always enhances the inner confidence of every child. They will feel as if there is an outer world in which they can be themselves.
2. Memory Enhancement
Memory power plays a vital role in the growing stage of every child and music can hugely help to develop it.
Music helps to increase the memory power of children. Music helps children to read and speak by recalling the lyrics. Thanks to its rhythm, words will stay in mind for a long time and can be learnt easily.
When music is played in a slow or moderate form, it can give an extra edge to the child's concentration power, thus increasing the speed of thinking and decision-making capabilities.
If we want children to remember something, we can just turn the words into a musical composition, and they will remember it. Thus it will help them to create their own music for studying as they get older. It will help them to develop their brain by developing their memory cells.
3. Elevation in Social Skills
When music is taught in schools or music classes, children get an opportunity to make music with others and connect with ease. Music helps children to collaborate and share with their friends by increasing their social skills. Studies prove that music not only increases their social skills but also increases their creativity and motivation from a young age.
Mingling with kids who have different abilities will help them to try those abilities too. Thus by getting a special bond between friends and also having a great connection with their parents and teachers.
4. Increase in Communication Skills
Music helps children to communicate easily. It also helps them to express themselves and explore their feelings in their own way. The multi-sensory part of the human brain enhances music by enhancing the communication skills of kids.
Communication is just one language that will help them to try and learn different languages and to speak in those languages. Music helps in creating good grammar in the communication of children and also will create a great impact on their talking skills.
If you are interested in this topic, you can teach them more through these skills development courses for kids.
5. Teamwork Management
Music sessions help children to work together and manage their teamwork. They help them to establish new relationships and develop social skills and help to increase individual conscience, which shows a significant effect on teamwork.
Individual expressions help to make a great team by taking individual opinions and making them a cohesive work. This work will help them understand the like-mindedness between them and build a team mentality.
6. Creativity Enhancement
Music helps children to think about creating a positive atmosphere to unleash their creativity. Music helps to keep being relaxed in a learning mindset, which opens a path to think differently.
With music, students instinctively tend to talk to their classmates and this process will help them in developing their ideas as a team.
To Sum It Up
Music education helps children to enhance their abilities to a great extent. Music allows kids to work with peace of mind with other kids and motivates them in their studies, helping children to develop self-consciousness.
Music is the most soothing language in this whole world. Teaching music to children from a very young age will contribute to their personal development in a positive environment.
Working with music, in general, is good, but the one made for their age is especially useful.
This is why English Teachers could include music in their classes, and parents could send their children to music classes if they express an interest in this subject.
Reader Interactions