How to write an essay introduction
A strong essay introduction serves two purposes. First of all, it informs the reader of the subject matter of your work; to put it another way, it should specify the essay's subject and provide some background information on its primary argument.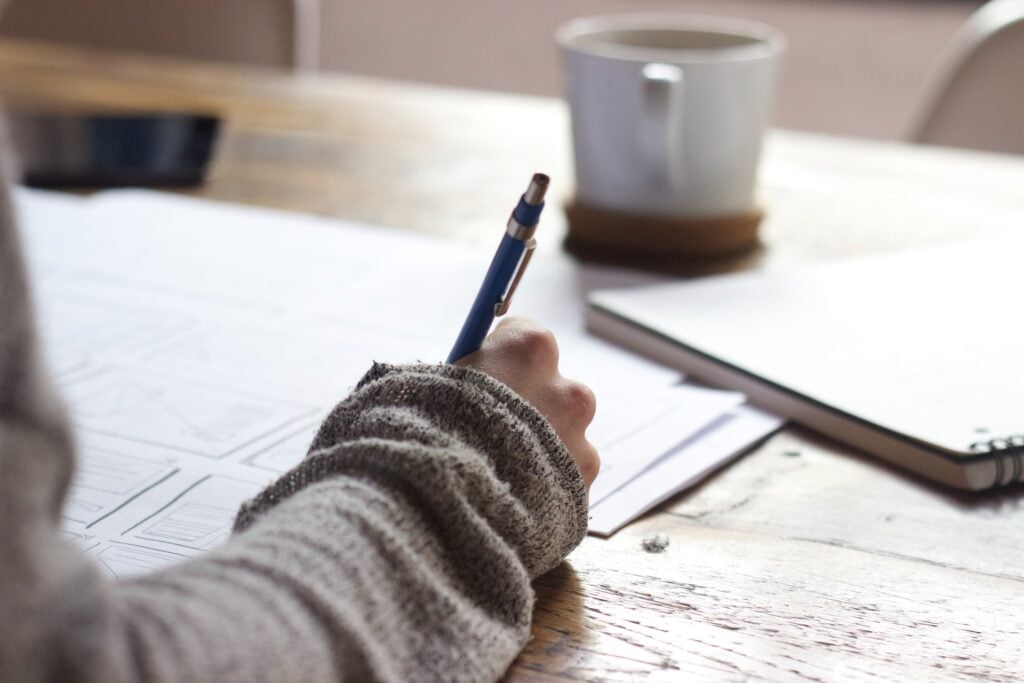 It must grab readers' interest and entice them to read more of your post. Writing an essay can become simple if you know the rules and overall format.
What Should be the Length of an Introductory Paragraph?
Generally speaking, there are no hard and fast guidelines regarding the length of an introduction paragraph. Experienced essay writers typically shape the opening size with the paper's overall length.
You would want to make your introductory clause brief and have it fit into a single paragraph, for instance, if you were writing a paper using the traditional five-paragraph essay structure. However, if you are writing a more extensive paper—say, let's one that's 30 pages long—your introduction can require many paragraphs or perhaps several pages.
Top 6 Steps to Write an Essay Introduction
The top 6 steps for writing an essay introduction are:
1). Determine the genre of the essay
Read the instructions thoroughly to understand the requirements of the essay assignment before you start writing. Determining the genre of the essay and the kind of thesis statement it calls for should also take some time. Will you, for instance, be required to support your claims with convincing evidence? Will you also need to describe a notion or idea? Following this, you can write a rough opening that will serve as a general outline for the remainder of your essay.
As you gather research and create a rough draft of your introduction, consider what you already know about the subject to begin designing a thesis statement or the essay's central argument. You won't need to keep to this precisely because your thesis will probably vary.
2). Start with a Catchy Hook
Spend time crafting a solid hook because it sets the tone for the entire essay. Avoid using lengthy, complex sentences; instead, begin with a short, concise, and intriguing phrase that will pique your reader's interest.
The introduction should give the reader a feel of the subject you are writing about and why it's intriguing before they continue reading your essay. Your first statement should persuade the reader to continue reading more and keep him engaged for long.
3). Provide Background Information
Next, provide the background information your reader needs to understand your issue and argument. Make sure to produce unique content as the free plagiarism checker for teachers is readily available online. Depending on the topic of your essay, examples of this could be:
A description of the argument you are bringing up
A list of critical theories and studies on the subject
Definitions of important words
The information presented here should be comprehensive but sharply focused and pertinent to your claim. Don't go into too much detail – you can identify points that you will discuss again later, but reserve your supporting information and analysis for the essay's main body. Your topic and essay length will determine how much room you need for background information.
4). Come Up with a Strong Thesis Statement
It's time to narrow your topic and provide examples to support your claims. Your thesis statement summarizes your entire stance in one or two sentences. This is the crucial part of your introduction. A strong thesis is a statement that demands justification and support rather than being merely a factual assertion.
The objective is to effectively communicate your perspective in a discussion or your main point regarding a subject. Vague concepts will not persuade the reader. You must present a clear thesis statement and support your assertion with facts.
Ending the introduction by indicating what will be covered in each part is essential, especially in more extended essays. Keep it brief and ensure your reader understands your argument's path. You can add factual data or any strong statement supported by research related to your main contention. The reader gets the impression that your work is authentic and of high quality. It leaves a lasting impression on the reader and grabs their interest in reading more to learn the conclusion. You can get help from an essay guide or any other write-up demonstrating various types of essays.
6). Verify and Edit
Your argument may shift in topic or tenor as you discover more during your research and writing. For this reason, it's frequently a good idea to postpone writing the introduction paragraph until later in the writing process – it may even be the last thing you write.
Return to the opening and ensure it corresponds with the essay's substance after drafting its body and conclusion. Making sure your thesis statement accurately summarizes what you do in the essay is very crucial. Adjust your thesis statement to reflect what you say if your argument deviates from what you originally intended.
Conclusion
You should always adhere to these fundamental guidelines no matter what topic you choose for your essay. You will not only write better essays and get better grades for them, but you will also write faster and more assuredly.