Inlingua Washington DC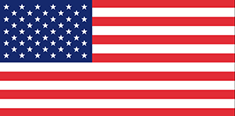 USA
Key Information
Availability :
July – August 2018
Accommodation Type :
Homestay, Residence
About Inlingua Washington DC
The inlingua® has welcoming staff with experience from all over the world to help with the enrollment process. Our trainers have years of teaching experience along with the best certifications, and training in our inlingua® Method. We are also the largest IELTS test preparation center in the United State. We have a beautiful welcome desk area, cafeteria, lounge, group & private class rooms, and multiple bathrooms.
Highlights
Learning through multimedia using a combination of visual, audio and hands-on-learning.
International students from around the world.
Beautiful Student lounge and Waterfront patio.
Conversation practice with native English speakers.
Programme Information
Summer Youth 2018
Description :
The Summer Youth Camp designed for students between 10 years and 15 years of age and all abilities who want to improve their English skills. Students in this program will find that their English improves quickly and their confidence in speaking grows with each passing day. It is held during the months of July and August when schools are on summer break. Classes are taught by experienced, certified teachers who have taught in both public and private institutions.
Vocabulary, reading, grammar and writing are taught in this program, but the main focus is on improving speaking, listening and conversation skills.
Learn Through Activities: Beyond the Classroom
We offer fun activities for students outside of the classroom. Daily activities are planned for students, ranging from sports to cultural events to sight-seeing and visiting city attractions. Activities aim to engage students with their learning, Canadian culture, and making new friends. Some activities include: rock-climbing, kayaking, bowling, movie nights, barbeques, swimming, hockey, and soccer.