MB Sports Camps – Curry College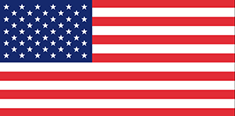 USA
Key Information
Availability :
24 June to 03 August 2018
Accommodation Type :
Residence
About MB Sports Camps – Curry College
The wooded, 135-acre Milton campus is one of the most attractive small college campuses in New England. Curry College is in an excellent location, with downtown Boston only seven miles away! Its outstanding facilities include eleven outdoor courts, grass and Astroturf sports fields, indoor and outdoor basketball courts, outdoor swimming pool, new air-conditioned dorms, and a wonderful dining facility.
Highlights
EACH SPORT IS AN INTENSIVE, INSTRUCTIONAL program designed for the dedicated athlete who wants to greatly improve in their sport of choice.
Our programs are catered to ALL LEVELS – Beginners, Intermediate and Advanced.
Our camps are NOT generalized sport camps where campers can play several sports during the day.
Each sport program lasts a minimum of 1 week, and we highly recommend that campers attend a minimum of 2 weeks per sport in order to get the most out of their experience with us.
Programme Information
MB Sports Camps
Description :
Described by campers as "The Mini Olympic Village" MBSC operates 10 different sports programs at the same time, attracting campers from all over the world. MBSC's intensive sports sessions feature unique coaching methods that teach every aspect of the game. Because at MB Sports Camps we believe in "work hard, play hard" after a day filled with sports, campers get to enjoy their evenings by choosing to go on nightly off-campus field trips, or staying for on-campus activities such as Ping-Pong tournaments, scavenger hunt, or simply casually playing their favorite sport with their friends. Previous off-campus activities included: Red Sox baseball games, Paintball, Movies, Blue man group show, and many more.
The programs:
Sport Only:
+ 2 x 2.5 hours Intensive Sports sessions. Morning and afternoon
+ Low staff to camper ratio
+ Accommodation: 2 per room
+ Breakfast, Lunch and Dinner
+ Nightly off campus activities
Sport + Language
+ 2 x 50 min English session each morning. Monday – Thursday
+ 2.5 to 3 Hour Sports Session each afternoon. Monday – Thursday
+ Friday: All day sport – Tournament
+ Accommodation: 2 per room
+ Breakfast, Lunch and Dinner
+ Nightly off-campus activities