Empower Your Organisation and Propel Success!
Unlock the Potential of Your Workforce with Flexible, Tailored, and Collaborative Language Learning Solutions
✔ Focusing on the important English skills
✔ Cost-effective and flexible with trackable results
✔ Scalable solutions for your growing organisation
✔ Live sessions with real teachers, no ebook or boring app
Real Human Lessons, for People Businesses
Our program offers experienced human instructors. With practical language skills and flexible scheduling options, our lessons empower your team to excel in communication, presentations, and client interactions. By investing in real human lessons, you're investing in the success of your business through enhanced interpersonal skills and teamwork.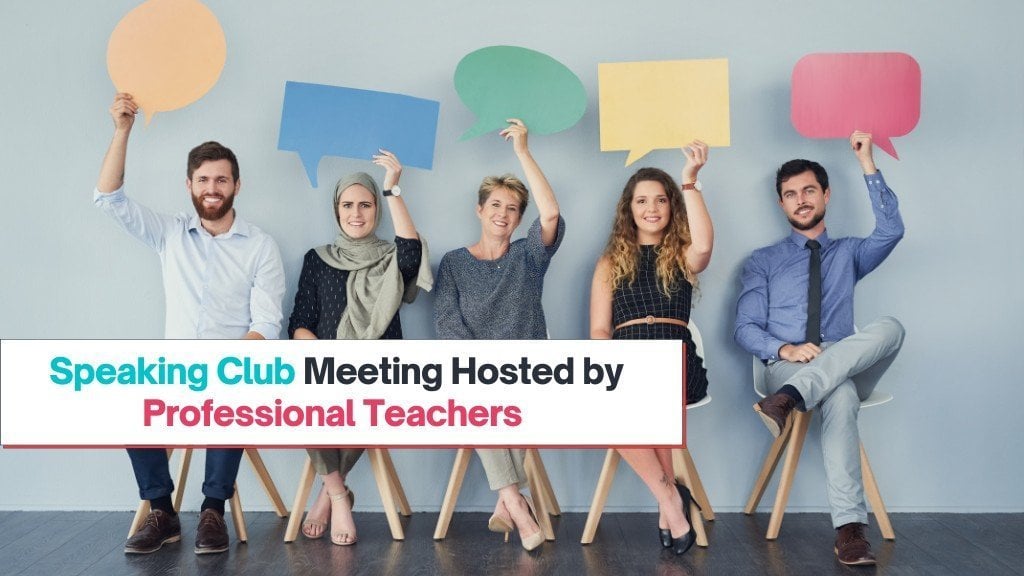 Choose a Plan that Works for Your Organisation
Our program offers flexible subscription plans, with no fixed contract. There are three pricing tiers that can fit your organisational needs. If you wish to stop the training at any time, simply cancel your subscription to avoid future payments. Once you subscribe, your team will have unlimited access to our masterclass and speaking club sessions. Gold and platinum tier solutions will also receive group and private lessons according to the price plan.
English Language Training for SMEs and Corporations
Our training solutions are tailored to meet the needs of businesses of all sizes, from small and medium-sized enterprises (SMEs) to large corporations. Whether you have just three employees or hundreds, we have flexible pricing plans and scalable solutions to meet your unique needs and industry requirements.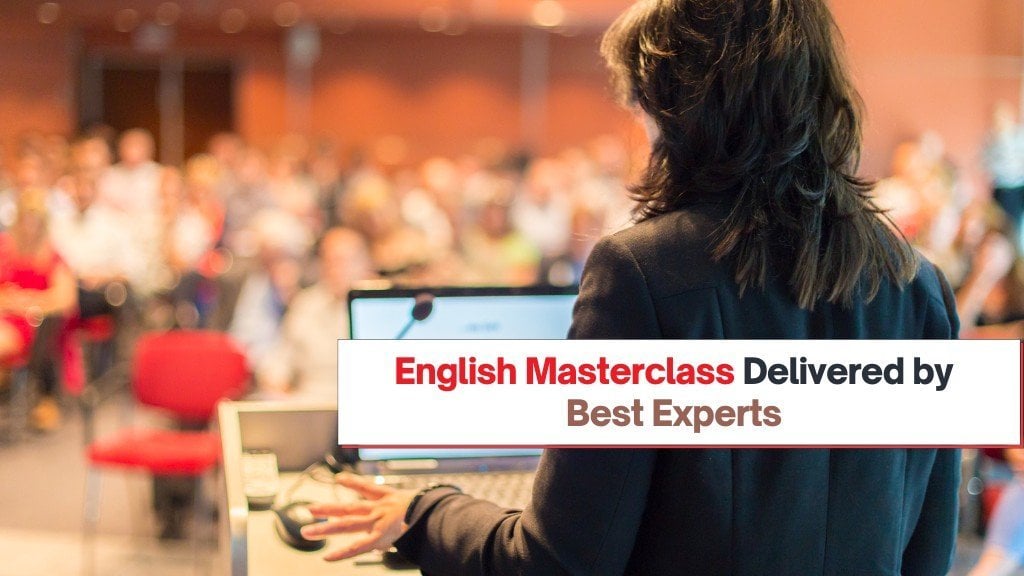 Team Price Plans
Essential

£32 /month /seat

Starting from 3 seats billed monthly

Open Learning

English placement test
Live masterclass delivering in-depth EFL knowledge
Speaking practice group led by professional teachers
Next Generation Learning Experience with Our AI Tutor

Team Management

Invite members, set up auto-joining links and remove team members
Appoint team managers to manage your organisation

Billing & Support

One simple monthly payment for the number of seats you require
Flexible contract with no ties, cancel anytime to avoid future payment
Email and helpdesk support when you need

An easy to manage, flexible and cost-effective solution that improves your organisation's English language skills quickly.

Gold

£52 /month /seat

Billed quarterly at £156

Everything from Essential Plan
Plus personalised and tailored learning for rapid and measurable progression

Personalised Support

Language training needs analysis
Individual learner support
Tests and activities to consolidate learning

Tailored Learning

A tailored learning plan for your team
Weekly private group lesson at a time that is convenient for your team
English language lessons bespoke to your industry and requirements

Learning Outcome

End of course exam and completion certificate
Attendance reporting and teacher's feedback

A structured learning solution with weekly tailored group lessons for your team, with measurable growth and detailed reporting.

Platinum

From £188 /month /seat

Billed quarterly at £564

Everything from Essential & Gold Plan
Plus private tutoring and a dedicated account manager

Private Tutoring

Weekly personalised English lessons with one-to-one tutoring
Improve English quickly with professional and expert teachers
Learn at a time that suits you, great for professionals working in a demanding business environment
Regular progress report according to your needs
Learn English for specific purposes and tailored to personal needs

Account Manager

Dedicated account manager looking after the English language training needs of your team
Customize pricing to suit you

Enhance and Amplify Your Business Impact through Personalised Language Training Coupled with Unrivalled Support.
Success Stories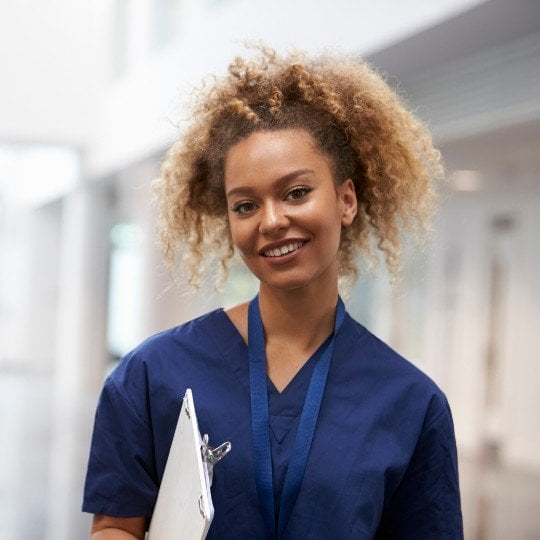 Meet Ana, a dedicated nurse from Brazil who relocated to work at a hospital in London. Though her medical skills were top-notch, she struggled with the English language, making it difficult to communicate with patients and colleagues effectively.
After enrolling in our Corporate English Training program focused on medical terminology and patient interaction, Ana was able to significantly enhance her English skills. Not only did she begin to connect with her patients more efficiently, but her improved communication skills also led to a more productive working relationship with her peers.
Today, Ana is a valued member of her team, and her enhanced language proficiency is helping her provide even better care to her patients.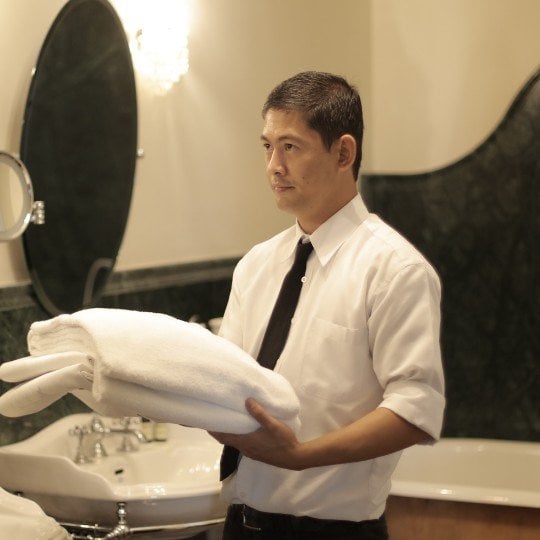 James worked at a leading hotel in Tenerife and frequently interacted with English-speaking guests. His limited grasp of the English language often led to misunderstandings and he felt this hindered his ability to provide excellent customer service.
After joining our Corporate English Training program, James received targeted lessons in hospitality English, focusing on expressions and scenarios typical of his work environment. The transformation was remarkable. James became confident in his interactions and his improved communication skills led to positive guest feedback.
His journey proves how the right language training can unlock greater professional potential and customer satisfaction.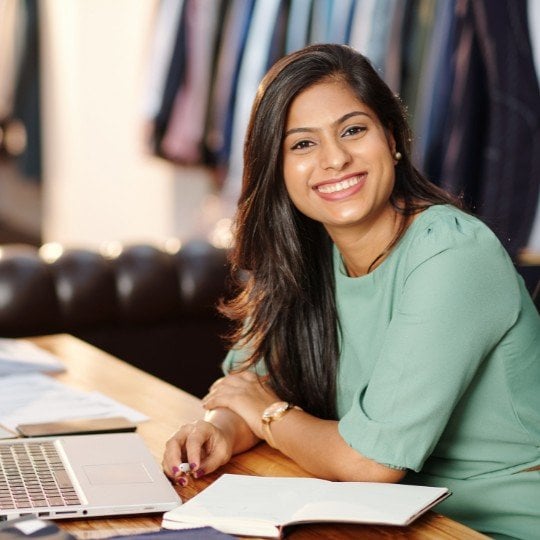 Priya, a software engineer from India, relocated to Silicon Valley for her dream job. While technically proficient, she found it challenging to communicate her ideas effectively in English during team meetings.
After enrolling in our Corporate English Training program, she received personalised training, focusing on technical jargon and presentation skills. Over time, Priya's confidence grew, and she was able to articulate her ideas clearly, fostering better collaboration with her team. Today, Priya not only excels in her role but also mentors new joiners, becoming a vital asset to her company.
Her story exemplifies how improving language skills can significantly enhance career growth.
Absolutely. Our gold and platinum training solutions are customizable to meet the unique needs of your business and industry. Upon understanding your business needs, our experienced instructors can incorporate industry-specific jargon and expressions into the lessons, ensuring your employees are fully prepared for the language demands of your specific field.
Yes, upon successful completion of the course, we provide certificates of completion. These certificates can serve as a tangible proof of your team's professional development and language proficiency. They can be added to professional portfolios or LinkedIn profiles, showcasing their commitment to continuous learning and improvement.
Our corporate training program is hosted on Zoom, so all you need is a reliable internet connection and a device such as a computer, laptop, or tablet. We recommend a good-quality headset for optimal audio quality during the live sessions. Zoom app can be downloaded to your device but it is not required; the platform can be accessed through any standard web browser.
The pace at which team members will see improvements in their language skills can vary depending on their initial proficiency level, how frequently they attend lessons, and their engagement. However, as our course focuses on practical language skills, learners often report noticeable improvements in their confidence and ability to communicate in English within a few weeks of regular attendance and practice.