Developing top-down & bottom-up reading skills
This highly practical workshop presents ten ways to use top-down and bottom-up reading strategies with any text to help your learners become better readers.
Get the complete teachers training package with access to all workshops, webinars, and courses with our value-packed PRO membership. Learn more
All for just £18/month or £162/year, cancel anytime
What you will learn
Reading in English can be a tough skill for learners to master. Whilst many might choose to focus on speaking and listening instead, any learner taking a formal qualification in English needs to be able to read confidently to achieve success. This is no mean feat, especially as much of our course material tends to assess reading rather than teach it, whilst our learners seem less and less interested in reading outside of class. But there is hope.
This highly practical workshop takes sound pedagogical theory and matches it with tried and tested techniques that will help your learners become more confident and independent readers. We will explore what a traditional model to teaching reading often looks like and why it might not be effective. We will then look at how we read a text, and why the combination of top-down and bottom-up processes are essential to focus on in our classes. Using this as a basis, I'll show you ten short activities you can use with virtually any text to help learners develop those processes.
Course content
Topics that may also interest you
About the trainer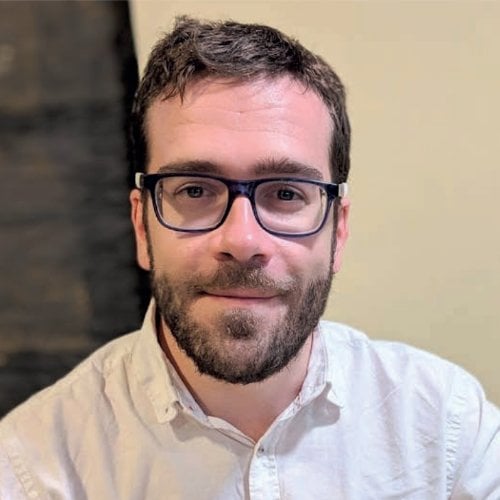 Ben Crompton – ELT Trainer & Director of Studies Amanda's School
Ben Crompton's educational journey commenced in 2007 and fully ignited after obtaining his CELTA certification in 2011. Today, as the Director of Studies at Amanda's School in Spain, his dedication bears fruit as former students often return with heartfelt expressions of gratitude. Renowned for workshops on pronunciation and sustainable teaching practices, Ben is a versatile professional constantly evolving as a trainer, manager, teacher, and writer. His unwavering commitment is to craft memorable learning experiences, making a lasting impact on his students' lives.
FAQ
The ELT masterclass series are recorded two-part workshop presented by the best experts in the field of ELT. The first part is aimed at in-depth knowledge delivery and the second is discussions and reflections.
There are three ways of accessing Gallery Teachers courses and workshops. You may…

subscribe to PRO Membership – this will allow you unlimited access to all of our workshops
join an ELT organisation which has an Organisation PRO account with Gallery Teachers
purchase workshop individually.

If you are Gallery Teachers TEFL courses trainee you will also receive one-year complimentary access to the workshop library.

You can log in to access workshops free for your account.
To join a live webinar session, go to the workshop library and click on "See What's Coming Up Live".

Our live sessions use Zoom. Click on "Register for This Session" in the session timetable to complete registration. You will receive a confirmation email containing the link to the Zoom webinar. Note that only PRO members & TEFL trainees can attend live sessions, the sign-up button will not be displayed unless you are a member and have logged in to your account.
You will receive an email with your certificate link once you have completed all the lessons in this workshop. You can also download your certificate from the 'my courses' page.
Reviews from other learners
There are no reviews yet. Be the first one to write one.