Safeguarding Basic Awareness Training and Prevent (2018)
This course is being phrased out!
– With many recent changes in safeguarding regulations, we have developed
a brand new course for 2019
. It provides the most up-to-date training for those who need it. The 2018 version safeguarding course can be still be taken, but from 1st Jan 2019 this older version will no longer be certified
---
Find out about what duty of care responsibilities adults have when working with students in the UK and what to do if a safeguarding situation should arise. This is a certified course, on completion of which you will receive an official GT certificate demonstrating your Safeguarding Basic Awareness knowledge.
If you are a school or organisation that requires bulk purchase or would like to use our certificate validation service please contact us on membership@galleryteachers.com
If you need some help in taking this course, please have a look at this detail guide produced by a language school.
This course is suitable for those who requires basic level of understanding to safeguarding (formerly level 1), information for advanced level courses can be found on English UK's website.
---
About the Author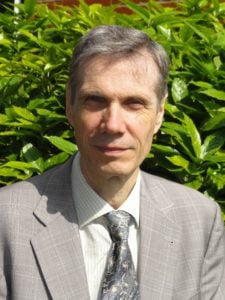 Nigel Heritage has been involved in safeguarding children for over 40 years, since he first trained as a teacher of children with learning difficulties. He has had to deal with many different safeguarding situations throughout his career which has included working in the UK state sector, in ELT overseas and also in UK, managing junior summer programmes and for the last 12 years, training.
Nigel is a tutor for English UK and is the leading safeguarding trainer and consultant for ELT in the UK. He specialises in student welfare in general and safeguarding and young learners in particular.
Safeguarding children well is one of the most important things we do for international students visiting UK. It is very important that we get it right.
Basic Safeguarding and Prevent