Safeguarding Basic Awareness Course
4.8 out of 5 stars (based on 89 reviews)
Find out about what duty of care adults have when working with students in the UK and what to do if a safeguarding situation should arise.
---
This course is included with PRO membership.
What you will learn
In the United Kingdom and many other countries, schools with students under the age of 18 have a legal 'duty of care' to safeguard those students. Therefore it is compulsory for everyone working with the organisation to understand safeguarding and their responsibilities. You will be introduced to:
Safeguarding
Child Protection
Recognising and Responding to Abuse
The Government's 'Prevent' Strategy
Course content
Top organisations using this course to train their staff
About the trainer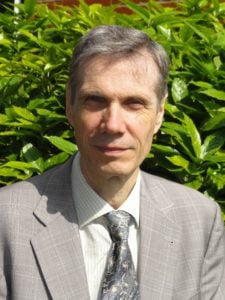 Nigel Heritage – Leading Safeguarding Consultants and Trainers for ELT
" … safeguarding children is one of the most valuable things we do for international students in the UK; it is very important that we get it right… "
Nigel Heritage has been involved in safeguarding children for over 40 years, since he first trained as a teacher of children with learning difficulties. He has dealt with many different safeguarding situations in his career which has included working in the UK state sector, in ELT overseas and in the UK, managing junior summer programmes and for the last 14 years, training.
Nigel is one of the leading safeguarding consultants and trainers for ELT in the UK and has worked a lot with English UK. His focus is on international student welfare, particularly safeguarding young learners.
Reviews
Good audio visuals
Very informative course with clear structure.
An excellent course
Very useful and informative course
Helpful
I found the content helpful and format however the questions are not always worded correctly and are hard to understand there is a particular question where the english is wrong.
Every adult who works with an ELT organisation with students under the age of 18 must understand safeguarding, including those who are involved in teaching online.
You can complete this course using any smart computing device anywhere in the world.
After completing this course you will receive a digital certificate issued jointly by Gallery Teachers and English UK demonstrating your knowledge and awareness of safeguarding for ELT.
The UK authorities recommend the basic safeguarding training be refreshed once a year, this is why we make revisions to the course every year to reflect the latest development in safeguarding.