Cutting to the chase – maximising learning time and reducing ELT fluff
Date:
05 May 2022 | 16:00 (UK Time)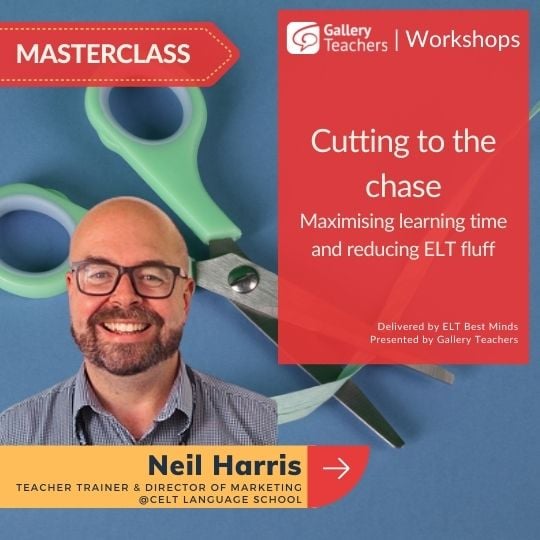 Introduction
---
A common complaint among English language teachers is that there is never enough time to complete the teaching which is laid out in coursebook or in the syllabus they are asked to teach.
With limited time to cover so much material, it is important that we concentrate on the valuable 'stuff" and weed out the 'fluff', those classroom moments which do not contribute to meaningful learning.
Based on his twenty years of working with teachers and on observing pre-service, newly qualified and in-service teachers, Neil identifies a number of areas where teachers tend to waste time and suggests alternatives to make learning more impactful and time better spent.
Presented by Neil Harris – Teacher Trainer & Director of Marketing@CELT Language School.
Free with PRO Membership

Certificate On Completion

Count Towards CPD Hours
---
---