Don't Forget About the Context! Saving Your Students From Pragmatic Failure
Date:
30 Sep 2021 | 15:00 (UK Time)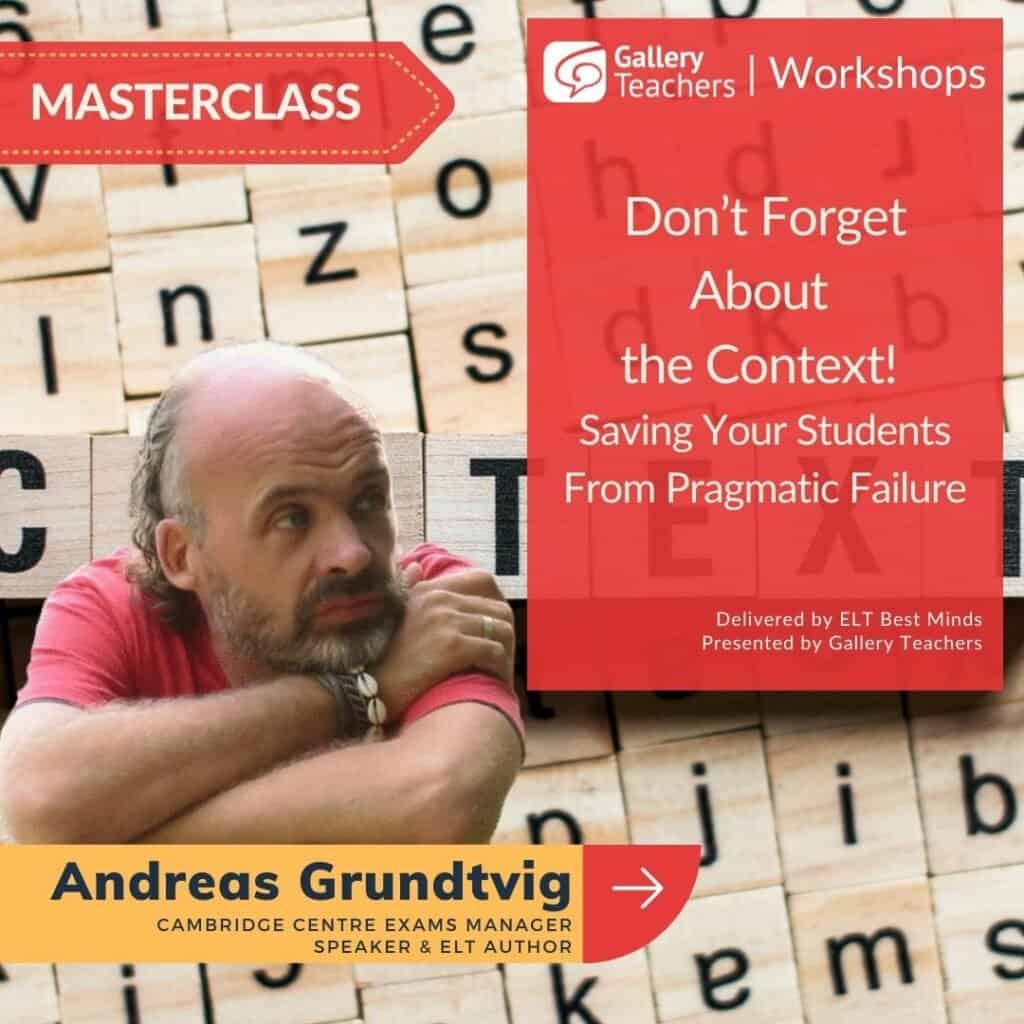 Introduction
---
The ELT teacher aims to help the learner understand and use words correctly to get a message across. Job done!
But when that learner is released into the English speaking world, armed with just the lexis and grammar of the classroom, the realisation that words and meanings vary wildly according to the circumstance and the conditions present at the time of speaking, can be like a sudden and abrupt shove into the deep end of language use.
This workshop introduces the idea that language IS context, and suggests ways to help prevent learners from an unexpected breakdown in communication.
Presented by Andreas Grundtvig – Cambridge Centre Exams Manager, Speaker & ELT Author.
Free with PRO Membership

Certificate On Completion

Count Towards CPD Hours
---
---