Emma's Halloween Special !
Location:
London, United Kingdom
Happy Halloween One and All!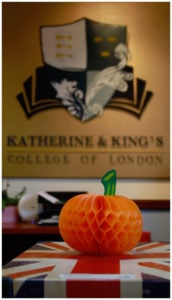 The season is always one of excitement for both children and adults, and we are delighted to be able to partake in the frightening festivities every year…
This year we offer an artistic contribution:
Inspired by John Keats' celebrated poem To Autumn, KKCL's Director of Studies, Emma Lauson, has written her own unique poem about Halloween with teaching material that can be used for higher (B1+) and lower (A2) level learners.
Please see the link below for more information about this exciting project and to access these fantastic resources. 
https://galleryteachers.com/emmas-halloween-special/