Empowering Your Students for Writing Success
Date:
16 Nov 2021 | 16:00 (UK Time)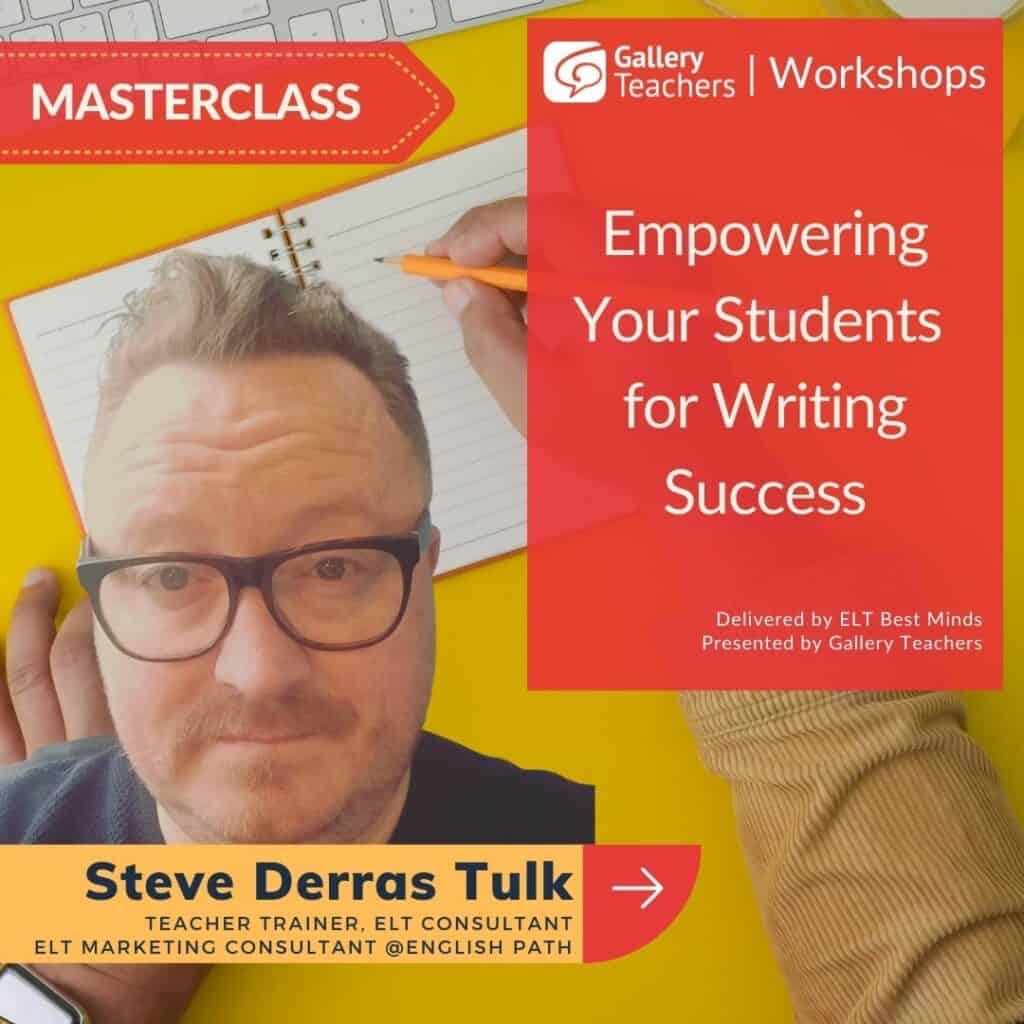 Introduction
---
For many students, writing lessons are their least favourite classes. Yet writing remains an invaluable skill – and an essential part of any English course.
How can we deliver more engaging writing lessons? How can we plan and structure our writing lessons so that our students look forward to them? How can we empower our students to be more successful when writing in English?
This workshop will tackle all of these questions – and more. Join Steve Tulk, ELT consultant and teacher trainer, as he introduces a framework that can be adapted to all classroom contexts, regardless of student age and CEFR level.
Presented by Steve Derras Tulk – Teacher Trainer, ELT Consultant, ELT Marketing Consultant @English Path.
Free with PRO Membership

Certificate On Completion

Count Towards CPD Hours
---
---