How to Conduct an Effective Initial Assessment for IELTS Students
Date:
27 May 2021 | 15:00 (UK Time)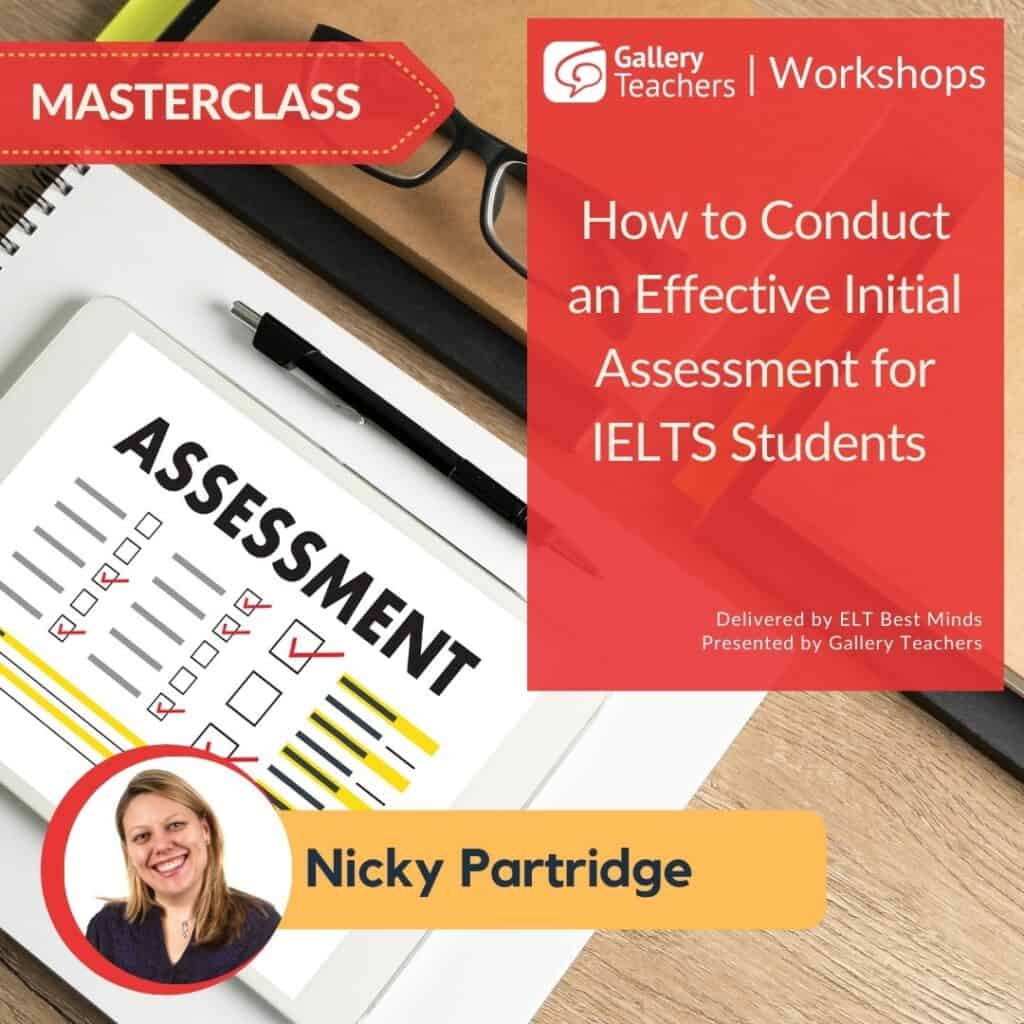 Introduction
---
When we are asked to tutor a new student, or group of students, for the IELTS exam it can feel that the stakes are very high to prepare and deliver the very best lessons to provide all the tools required to succeed in this important examination.
However, taking the right first step on this study journey is essential to set our students on the correct path and this is why carrying out an effective initial assessment is absolutely vital. For new(er) teachers creating and performing IELTS initial assessments can be daunting as you may feel you lack the knowledge and the skills.
In this workshop we will unpack the initial assessment process, starting off by considering what an assessment actually is and why it is such an important element of the study journey. Next, we will explore some concrete strategies for how to conduct the assessment with some crucial dos and don'ts. Finally, we will share our pro tips on how to set realistic expectations both for the student and the teacher, mapping out achievable learning goals for all stakeholders. Our aim is to give new and experienced teachers of English the confidence to accurately assess students to be able to lay solid foundations for their future IELTS courses.
Free with PRO Membership

Certificate On Completion

Count Towards CPD Hours
---
---