Let's Get Smart and Flexible – Managing the Second Wave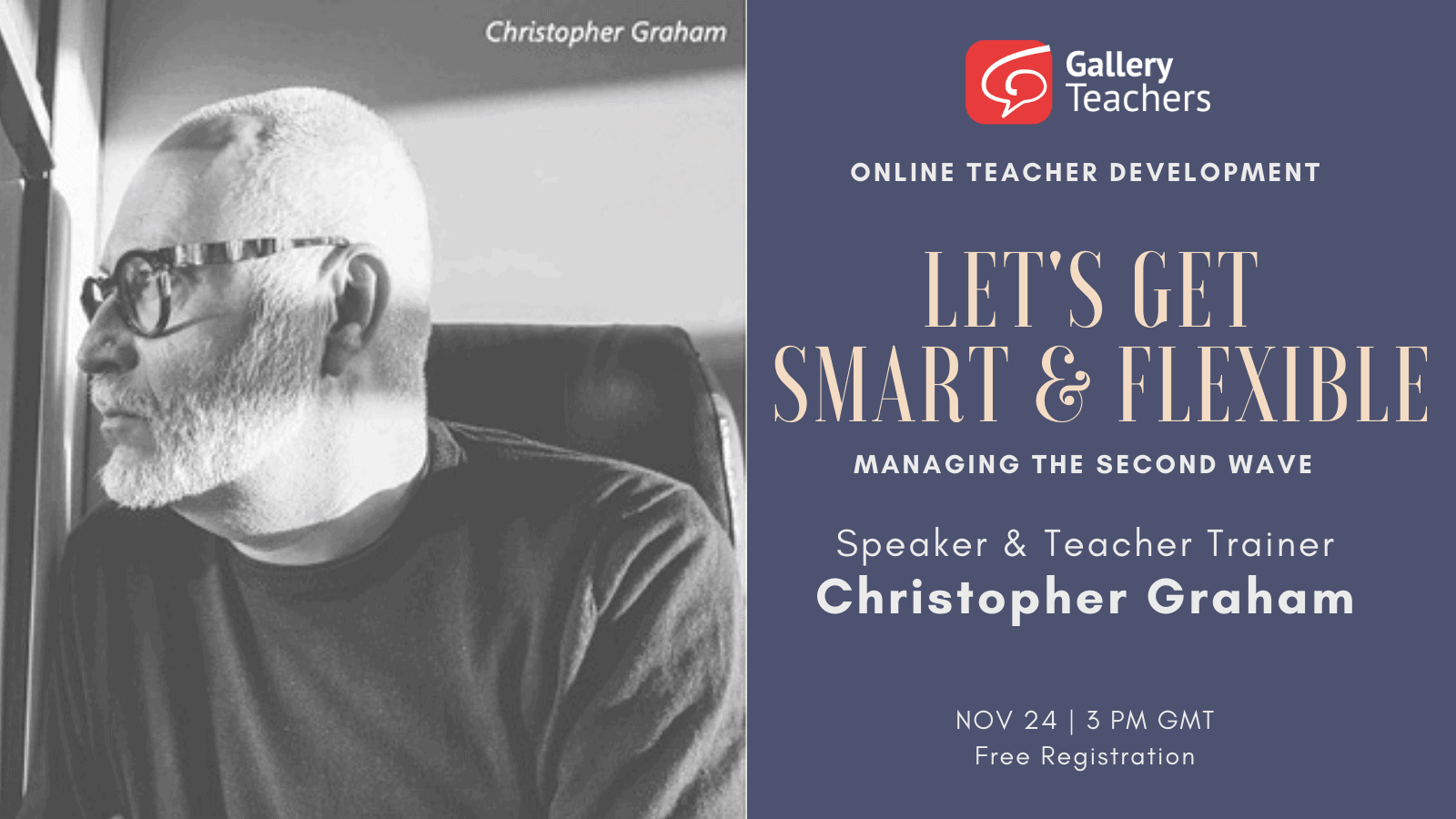 Moderator:
Thomas Jones
Speaker:
Christopher Graham
The Programme
Online Teacher Development
We will consider the hidden challenges of teaching in the pandemic from four perspectives:
teacher well-being and motivation
learner well-being and motivation
the learning environment and how we are using technology
how Covid-19 might influence what we teach.
Registration
Click HERE to register for your spot
Trainer Profiles
Christopher Graham
Christopher Graham is a ELT consultant, conference speaker and writer based in the UK. He is particularly interested in teacher development in fragile and post-conflict environments. In the last year or so he has worked on several projects in Algeria, Lebanon and Iraq for the British Council and Ministry of Education and in Western Sahara for the local teacher association. In 2016 he worked with the British Council on the production of secondary EFL materials for low-resource schools in Sierra Leone.