Let's Get Smart and Flexible – New Opportunities After Lockdown
Presenter:
Thomas Jones
Speaker:
Chris Farrell
The Programme
First Session
The Reality of the Socially Distanced Classroom
This session will give a brief overview of some of the constraints provided by the new post-Covid19 context. Here we will look at a SWOT analysis of the classroom context in comparison with the pre-Covid19 reality. We will look at the growing role of technology in solving some of the issues raised, with a brief look at key concepts of both Blended and Hybrid Learning. We will then move to a look at the Role of the Teacher in this new Socially Distanced Classroom and how we can best take advantage of the context.
Second Session
Thriving in the Socially Distanced Classroom
This will be a practical session which will go through 6 key pieces of advice on not only surviving but thriving in the Socially Distanced Classroom. The advice will be broken into different areas of consideration and will have a practical element to allow for the audience to consider both their own context, and also their own competencies. We will look at areas such as the utilisation of technology as a classroom monitoring tool, as well as using this new context to promote learner independence.
Registration
Click HERE to register for your spot
Trainer Profiles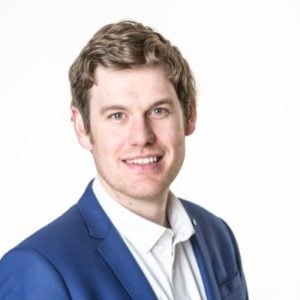 Chris Farrell
Chris Farrell is the Head of Training and Development for the CES Group. He is the Head of the Celta Centre in CES Dublin and a Delta Trainer. He is a committee member for TDSIG in the area of Scholarly Publications. He is the founder and coordinator of the Trinity Irish Research Scheme for Teaching. He is the Chair of the English UK TD Advisory Board. He often speaks at international events on behalf of both CES and Eaquals and lectures in the ALC in UCD.