Promoting Listening and Speaking Skills Through Creativity
Date:
31 Aug 2021 | 15:00 (UK Time)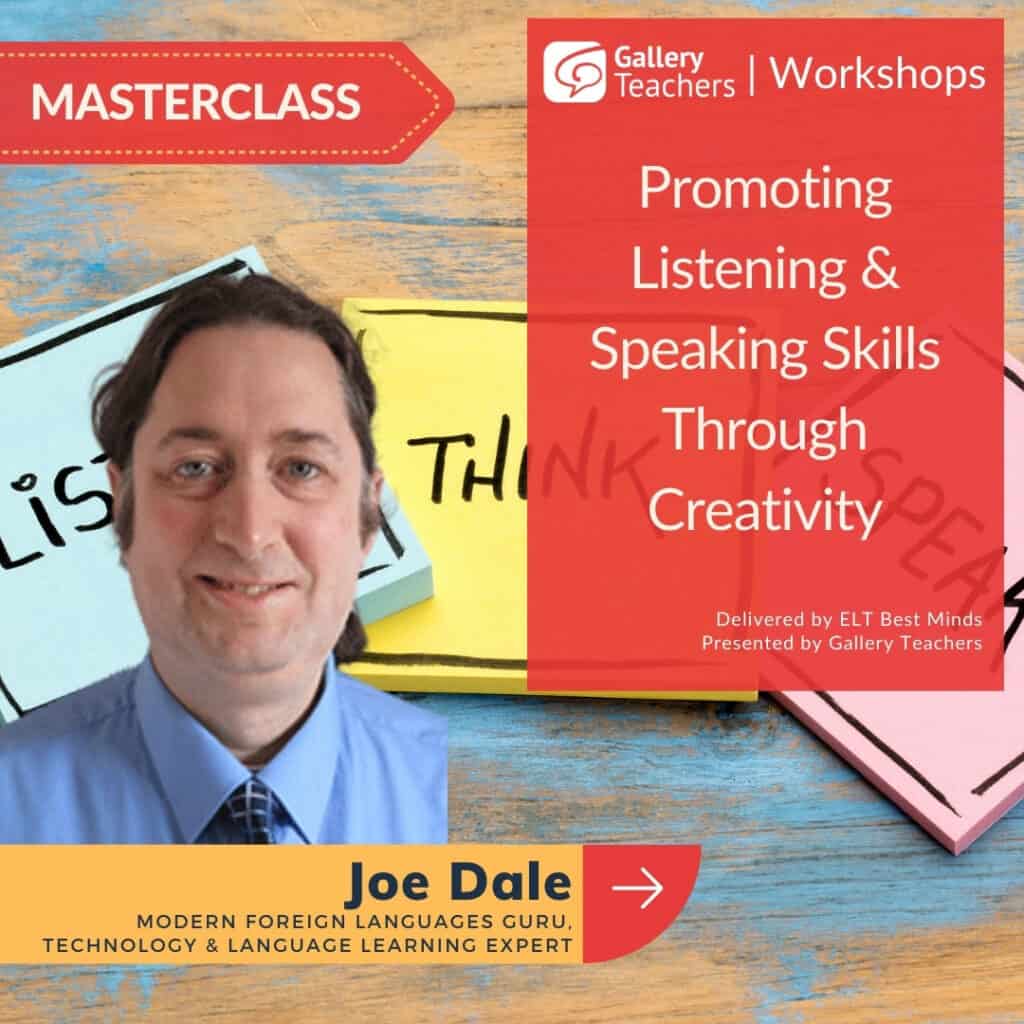 Introduction
---
In this workshop, we will showcase a number of free web resources and tools which can be used to practise listening and speaking skills in any context.
First, we will focus particularly on Vocaroo, SpeakPipe and Recordmp3online.com which allow students to record speaking homeworks and for teachers to give audio feedback.
Next, we will look at QWIQR for conversation practice asynchronously or face to face.
Finally, we will demonstrate how Wheel of Names can be used to pick student names randomly as well as practise chunks of language, sentence starters, subject pronouns, infinitives etc as a prompt for speaking or writing.
Presented by Joe Dale – Modern Foreign Languages Guru, Technology & Language Learning Expert.
Free with PRO Membership

Certificate On Completion

Count Towards CPD Hours
---
---