Something Out of Nothing – Creativity at Work
Date:
03 Jun 2021 | 15:00 (UK Time)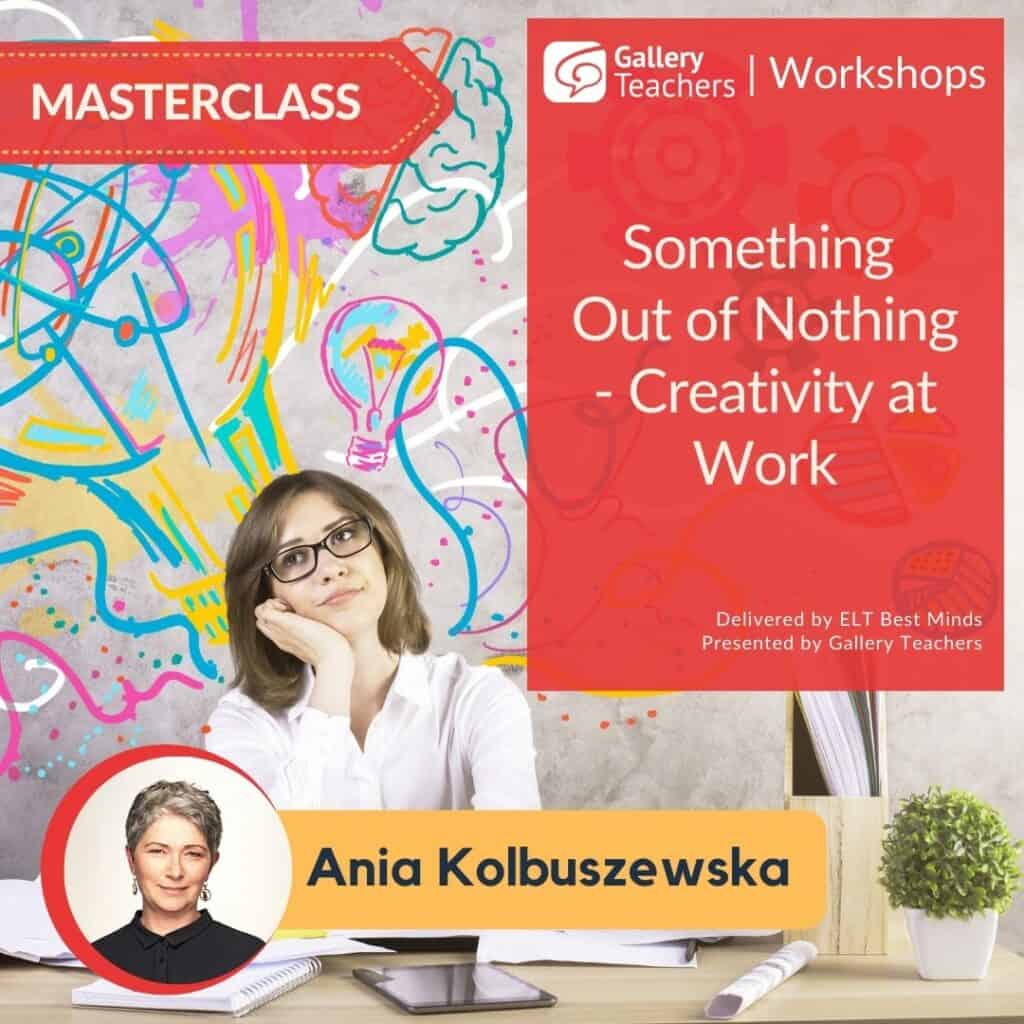 Introduction
---
The creative process is not something that "just happens"; it is in fact a process which can be analysed and replicated in many different situations. This workshop is devoted to uncovering the puzzle pieces which will help us to be creative as teachers, and to encourage creativity in our students. In this workshop, we will analyse creativity in action to understand the creative process better, and through understanding, to create the right conditions for everyone's creativity to flourish.
We will also examine and debunk some myths which may sometimes block us from discovering our own brand of creativity. We will also explore how a single piece of material can become a foundation on which a lesson or even a series of lessons can be built. We will touch on tapping into students' creativity which can help to make the teaching process much more student-centered and to meet students' needs much more fully.
Free with PRO Membership

Certificate On Completion

Count Towards CPD Hours
---
---