The Double Decker – How can coaching and neuroscience help teachers?
The Programme
Welcome and opening of the event | Speaker: Giovanni Rottura
Teacher Trainer: Rachel Marie Paling
Trainer Profiles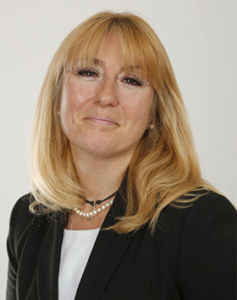 Rachel Marie Paling
Rachel Marie Paling founded Efficient Language Coaching in 2008 and created the method Neurolanguage Coaching® owning the registered trademark. Rachel started teaching English as a Foreign Language to adults over 30 years ago. After obtaining a BA Honours in Law and Spanish (with distinction in spoken Spanish) at the University of Sheffield (UK) she did a Masters in Human Rights and Democratization (EMA) at the University of Padua, Italy and RuhrUniversität Bochum, Germany. She continued with her studies and qualified as a UK Lawyer in 2003, but instead of pursuing a career as a lawyer, she combined her teaching experience, her specialisation in business English and her legal knowledge to coach top executives across Europe. She has created the new method and approach called Neurolanguage Coaching® and has trained over 600 language teachers worldwide certifying them as Neurolanguage Coaches with her training course, one of the only language coaching certification courses in the world accredited by International Coach Federation USA. She now delivers this course to teachers of ANY discipline, to transform the educational process and in addition she works with corporates worldwide to enhance communication and cross-cultural performance within International Teams. She is a professional coach with the PCC Credential from the International Coaching Federation and also holds an MA in Applied Neuroscience.