The Double Decker – Wonder and relevance in the classroom: Imagination, motivation and reflex
Date:
10 Jun 2020–10 Jun 2020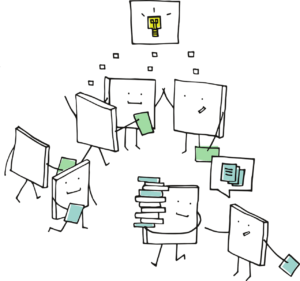 The Programme
Welcome and opening of the event | Speaker: Giovanni Rottura
Teacher Trainer: Thomas Jones
Trainer Profiles

Thomas Jones
Thom Jones has lived in more than a dozen countries and delivered training in over 70. Having been a truly useless student (and proving it frequently by failing all the exams he was set) he started his professional life as a waiter before going into teaching, then management, before going freelance. Formerly part of the senior executive at Embassy CES before becoming Director of Operations USA for Studygroup he returned to the UK to work with Trinity College London, before becoming principal of Oxford College summer programme and now works with a variety of organisations on a wide variety of projects. He now runs his own company: Brock Solutions Agency. He presents regularly around the world on a range of topics and is a guest lecturer at four universities. He is also a freelance trainer in business and management. He is a consultant for Gallery Teachers. Ten years ago, he cycled from the UK to Turkey, travelling through 11 countries. He has been lucky enough to travel widely in the Maghreb and loves it! He is a keen participant of EdYOUFest. He is rubbish at maths. His mother thinks he is great.