Using Coaching and Neuroscience to Enhance Language Learning
Date:
09 Nov 2021 | 16:00 (UK Time)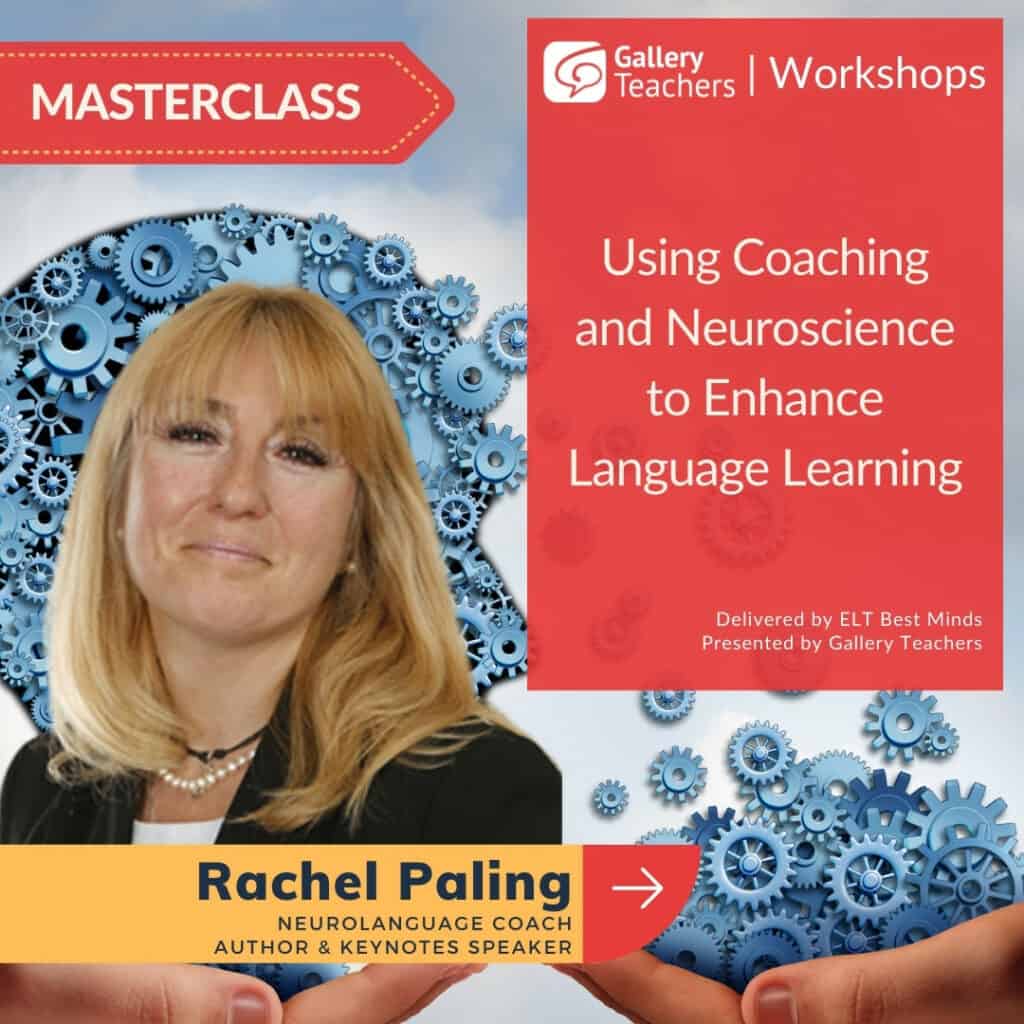 Introduction
---
By using professional coaching and principles of neuroscience, educators can enhance the learning process making it much more efficient.
Coaching explores the power of communication and when consciously connected to how to have brain-friendly conversations, we can then fully understand how the brain is impacted and affected while learning, in particular, the emotional brain and learning blocks.
In this practical workshop, I will talk about why the ability to use expert coaching conversations can assist learners to go beyond learning blocks, to provoke a more effective learning state or to enhance associations and connections. In addition, incorporating our knowledge from neuroscience and neuropsychology increases metacognition which in turn impacts performance and results.
Presented by Rachel Paling – Neurolanguage Coach, Author & Keynotes Speaker.
Free with PRO Membership

Certificate On Completion

Count Towards CPD Hours
---
---