What has Second Language Acquisition research ever done for us?
Date:
08 Sep 2022 | 16:00 UK Time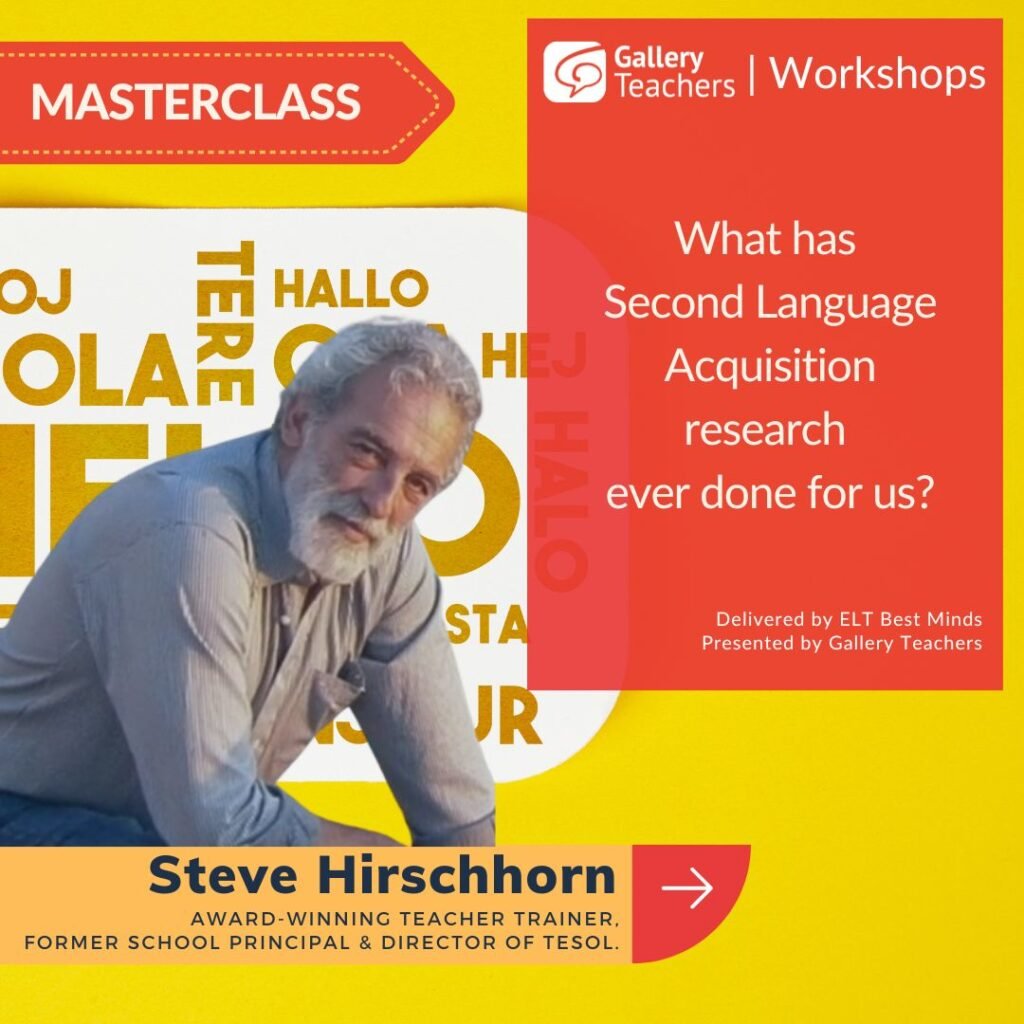 Introduction
---
Second Language Acquisition research has been developing within the field of Applied Linguistics and associated disciplines for around 100 years now. That means that we have access to 100 or so years of actual scientific commentary and guidance – or have we?
This workshop will offer a brief rationale for taking more notice of what SLA theory can offer teachers of language.
It will try to counter the argument that SLA research and researchers are far removed from the chalk face and have little or nothing pertinent to offer except to other researchers. At the same time, it will attempt to explain the disconnect between research and practice in our profession.
Presented by Steve Hirschhorn – Award-winning Teacher Trainer, Former School Principal & Director of TESOL.
Free with PRO Membership

Certificate On Completion

Count Towards CPD Hours
---
---