Word and Sentence Stress
Date:
14 Oct 2021 | 15:00 (UK Time)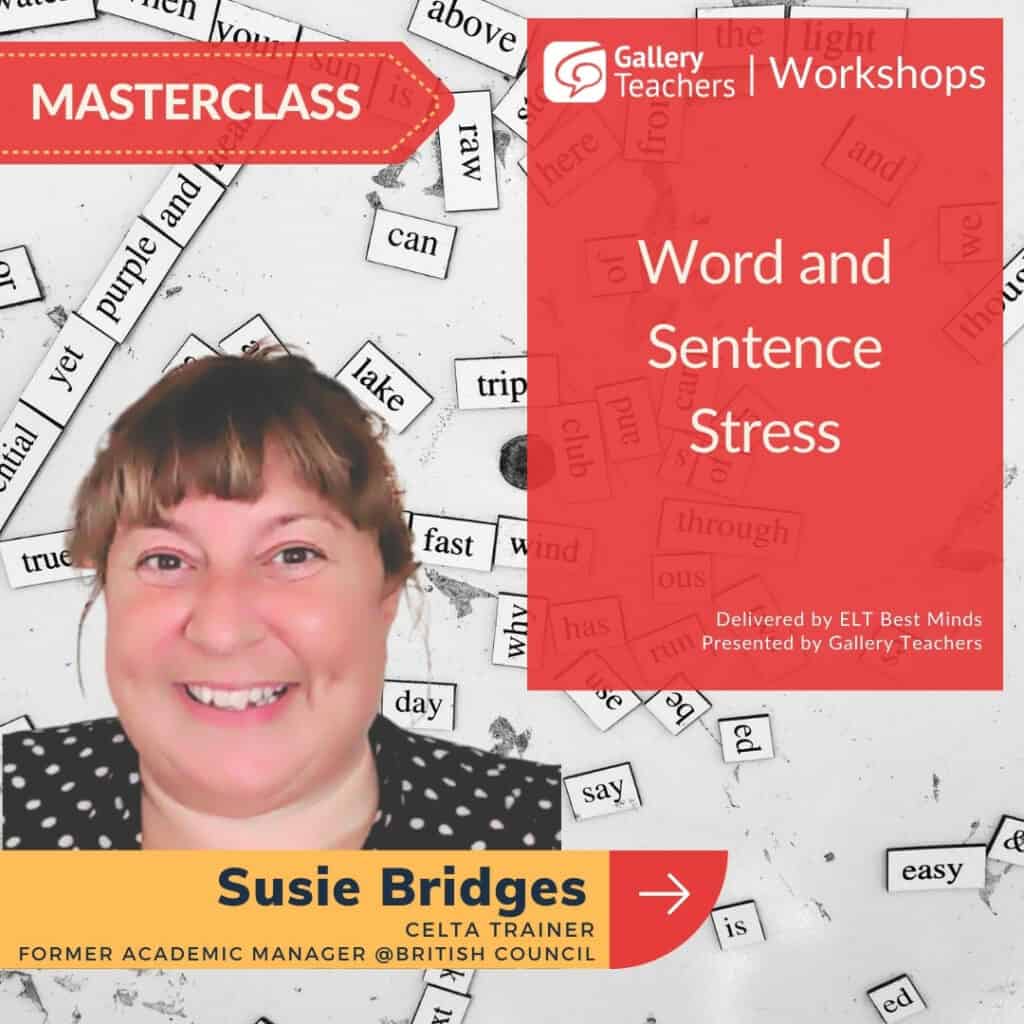 Introduction
---
Watch this practical workshop and take the stress out of stress! We'll cover word and sentence stress and look at ways we can show this to learners on the board. There'll be some ideas for activities you can use in the classroom to help your learners see, hear and recognise different stress patterns, especially with word families/different parts of speech.
The workshop will also cover how stress can affect meaning and why this is important, together with some useful tips on how to have fun when drilling common stress patterns.
Finally, there'll be some information about connected speech: how we can introduce elision, linking, pron and stress specifically with functions with a focus on some everyday expressions and useful language.
Presented by Susie Bridges – CELTA Trainer Former Academic Manager @British Council.
Free with PRO Membership

Certificate On Completion

Count Towards CPD Hours
---
---