English Language Tutor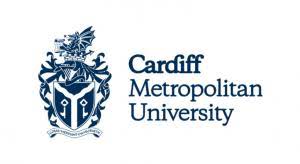 Website Cardiff Metropolitan University
Job reference
21REQ0001838
Date posted
23/11/2021
Application closing date
17/12/2021
Location
Cyncoed Campus
Salary
£43.21 per hour (Includes 18% holiday pay)
Package
Blank
Contractual hours
Blank
Basis
Blank
Job category/type
Academic
Attachments
Blank
Job description
Job Title:
English Language Tutor
School/Unit:
Cardiff School of Education and Social Policy
English Language Training Centre (ELTC)
Location:
Cyncoed & Llandaff Campus, Cardiff
Salary:
£43.21 per hour (Includes 18% holiday pay)
Hours:
As and when required
Tenure:
Casual
Welsh University of the Year 2021 by The Times and The Sunday Times GoodUniversity Guide.
Our performance in this year's Guide is exceptional. Our University was the biggest riser in Wales, and the third biggest in the UK, placing us in the UK top 40 for student satisfaction with teaching quality and the wider student experience.
We are very pleased that our strong performance has resulted in the University attracting high numbers of well qualified students and we are now seeking additional staff in both our academic schools and professional services departments.
The opportunity
The English Language Training Centre (ELTC) provides English language and study skills teaching to international students, preparing them for progression within Cardiff Metropolitan University and other UK HEIs (Higher Education Institutions)
We are looking for a number of English Language Tutors to support us as and when our student numbers dictate. Despite the casual tenure, you will be very much part of the team. You will be an enthusiastic and friendly professional with excellent communication and interpersonal skills coupled with a commitment to providing an excellent student experience.
You will be comfortable with face-to-face and online delivery in virtual classrooms.
What you'll do – key duties
Plan and teach on the English Language programmes that reside within the ELTC
Devise and deliver lessons with appropriate learning and teaching materials, encompassing grammatical accuracy, essay writing, critical thinking, reading and note-taking strategies, presentation skills, summarising and paraphrasing, referencing and avoiding plagiarism
Use a range of media to routinely communicate complex and technical concepts to international students relating to research methodology, critical analysis and evaluation, guiding students in adapting existing learning strategies to those of a UK Higher Education Institution (HEI)
Use varied and appropriate classroom management skills and teaching methods, suitable for mono lingual and multi lingual classes of varying sizes
Guide students in adapting existing learning strategies to those of a UK higher institution
Assess student work on accredited and non-accredited courses including marking of set assignments within agreed turnaround times
Provide students with constructive and timely feedback on their progress, offering tutorial and pastoral support and signposting as appropriate
What you'll bring – essential experience & strengths
A working knowledge of the market for international students
Awareness of cultural issues facing international students studying in the UK
Knowledge and understanding of equality and diversity issues
Familiarity with the Common European Framework of Reference (CEFR) and IELTS standards and requirements
Knowledge of the study conventions of higher education in the UK
Working knowledge of common Microsoft Office applications such as Word and Powerpoint
What you'll have – essential qualifications
Educated to degree standard or equivalent
Qualification in Teaching English as a Foreign Language or relevant experience
Committed to Continued Professional Development
How to apply
If you would like to talk with us about this opportunity please contact Christine Faulkner, Director of the English Language Training Centre (ELTC) at [email protected]
Should a high volume of applications be received, we may need to close this vacancy early. We therefore encourage you to apply as early as possible.
We are committed to supporting and promoting equality and diversity and to creating an inclusive working environment. Our Strategic Plan underpins our commitment to recruit and retain the best talent and we welcome applications from people from diverse backgrounds. We appoint on merit.
Due to the coronavirus pandemic all of our recruitment is being conducted virtually. We aim to respond to your application as soon as possible.
Further Information
Please visit our website for information about working for us, our culture, benefits, work-life balance and our career progression and development opportunities.