Senior School Teacher of English
Full Time
Applications have closed.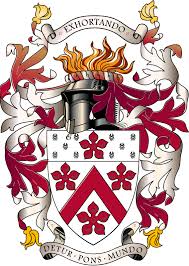 Website Dulwich College Seoul
Senior School Teacher of English as an Additional Language Teacher
POST & PERSON SPECIFICATION
Teaching Role
English as an Additional Language Teacher – Senior School
School Section Senior School (Years 7~13)
Hours Full-time
Contract Three year, from August 1st 2021
Responsible to Head of Student Support Services, Head of Senior School
Responsible for All students as allocated, both academically and pastorally
As an English as an Additional Language teacher within Dulwich, you will serve as an integral part of the student journey to support English language acquisition for speakers of languages other than English within inclusive settings. This role is pivotal in supporting students by engaging all stakeholders to deliver content-language balanced programming and instruction in order to ensure academic, personal and social pathway development and entitlement for all students. The English as an additional language teacher supports students by linking to all relevant departments and stakeholders to ensure student success. Working as a member of a cohesive team, you will support and promote an inclusive culture that is focused on growth, purpose, and a sense of belonging as part of the student experience. Become part of an exciting educational organization that encourages individual attention on the student, supporting families through transitions and staff engagement thought professional learning and interactions.