Primary School Teacher (KS1 and KS2)
Full Time
Applications have closed.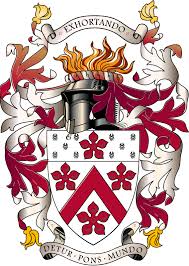 Website Dulwich College Shanghai
Specific responsibilities include:
1. Knowing Students and How they Learn
Dulwich teachers are expected to have insightful and detailed knowledge of the
developmental characteristics and learning needs of the children they teach. They also
need to have expertise in meeting the wide range of individual learning and pastoral
needs of international school children who come from diverse cultural, linguistic and
educational backgrounds.
2. Plan for and implement effective learning and teaching
Dulwich teachers are expected to have current knowledge of the curriculum in the age
range they teach. They set high expectations and challenging developmental and
learning goals for their students and use a variety of effective learning and teaching
strategies, resources and digital technology to support their students in achieving
these goals. They encourage their students to be innovative, imaginative, creative and
critical thinkers who are able to work well with others.
3. Assess, provide feedback and report on children's learning and development
Dulwich teachers are knowledgeable and effective users of assessment for supporting
learning. They use a range of data measures and assessment strategies to inform their
evaluation of students' progress which enables them to plan for learning and to report
accurately and effectively on student progress and to design appropriate intervention
and support strategies.
4. Develop supportive and safe learning environments
Dulwich teachers are committed to safeguarding and to promoting the welfare of
children and young people. They ensure a secure, stimulating and well managed
learning environment that promotes a sense of safety, support and wellbeing.
5. Contribute to the corporate life of the school through the enrichment
programme
Dulwich teachers value a holistic education for every child, in order to allow them to
explore and find their passions. Whether it's sports, music, languages or even finance,
you will have a wealth of opportunities to offer your own additional expertise, and
share your own personal passions through our wide enrichment programme
6. Demonstrate International-mindedness and Global Citizenship
Dulwich teachers have an appreciation of their own culture as well as openness to the
perspectives and beliefs of people from different countries, cultures, religions and
languages. They recognise the importance of developing our students to be ethical
global citizens.
7. Engage Professionally in Learning and with the Community
Dulwich teachers participate actively in professional learning and work collaboratively
with colleagues to improve their practice. They hold themselves accountable to the
highest professional standards in their interactions with colleagues, students and
parents.
In addition to the duties of class teacher:
• Attend community events and be an ambassador for the college
• Contribute to the induction programme for new staff members
• Act with integrity and academic honesty with regards to assessment protocols
• Be a high performing practitioner
• Constantly seek to improve
• Promote excellence in everything we do
• Act as a role model of excellence and promote high standards of professional
practice
• Support the leadership and development of the College
Qualifications:
• Graduate qualified teacher
• Bachelor's degree in relevant subject area
• Master's degree an advantage
Experience:
• Minimum 3 years' experience in the area for which you are applying
• Successful experience in working with students in the age group you are teaching
• Demonstrated experience in inspiring students in a stimulating, enabling
learning environment
• Previous experience in an international school
• Experience in teaching EAL students preferred
• Experience of working in a high performing school
• Demonstrated experience in using a variety of assessment and feedback
techniques
• Demonstrated experience in raising achievement and setting aspirational
targets
Knowledge and Skills:
• Ability to analyse student data and promote student achievement
• Demonstrated experience of the use of educational ICT to promote learning
• An understanding of how the learning continuum flows through the College
• Excellent knowledge of the content and pedagogy
Professional qualities, attributes, values and characteristics:
• Commitment to supporting all aspects of our programme including
extracurricular activities and contribution to school community
• Have a clear educational vision based on evidence and experience
• Be absolutely passionate about improving learning and teaching, children, and
pedagogy
• A determined advocate for Primary School teaching practice
• Be pupil focused – students are the at the heart of everything we do
• Intrinsically motivated and inspired to create a world class learning
environment
• Action and outcome focused
• Excellent communication and interpersonal skills
• Show educational entrepreneurship – solve problems and innovate
• Professional generosity to develop others
• Manage time effectively and prioritise
• Rise to challenges and be flexible
• Resilience
• Culturally respectful
• Community minded