High School English Literature Teacher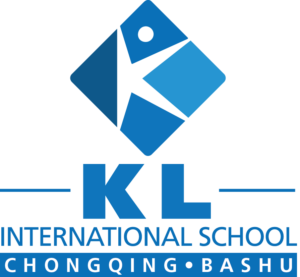 Website KL International School
KL International School is a private ,co-educational and not-for-profit international school.
The KL International School of Chongqing is seeking a High School English Literature Teacher to join our growing community!
KLIS is seeking a High School English Literature Teacher who loves to inspire a love of learning. Our teachers deeply care about students and lead classrooms that focus on individualized learning.
KLIS Educators
KLIS educators are bright, adaptive, and responsive to their students. They are culturally aware, understanding that a diverse group of students, each with unique backgrounds, sits in front of them each day. They are patient and caring, taking time to explain concepts to differing learning levels and cherish the opportunity to serve as role models. They are explorers of Chongqing and the world – both interested in and dedicated to learning inside and outside of the classroom.  Most of all, KLIS educators love students.
As a High School Social Studies Teacher, you will serve as the lead English Literautre Teacher with responsibilities to lead smaller middle school classes. Your classroom will never exceed 20 students and you will be part of a tight knit teacher team serving a diverse community.  Your responsibilities will be to serve both our high school and middle students in a variety of classroom settings. Students vary in skill level and age – from 7th – 12th grade – so it is important that you have expertise teaching a range of humanities subjects.
Primary Job Responsibilities
Develop lesson plans and instructional materials
Provide individualized and small group instruction to adapt the curriculum to the needs of each student
Evaluate students' academic and social growth, record appropriate records, and prepare progress reports
Create a fun and engaging classroom environment
Plan and supervise class projects, field trips, visits by guests, or other experiential activities, and guide students in learning from those activities
Maintain positive communication with parents
Take part in schoolwide events
Collaborate with school administrators and peer teachers to establish a collegiate school community
Participate in curriculum and professional development sessions
Contract Length:       10 months
Eligible Candidates:  Licensed Teacher, College/University Faculty, University Graduate
Student Level:            Middle School, High School
Job Benefits
18000 – 24000 RMB monthly salary (Pre-Tax)
Provided Housing
Up to 12000 RMB for Round Trip
Health and Accident Insurance
Residence Permit, Work Permit, and Related Visa Processing Fees Assistance and Reimbursement
Working Hours: 7:45 AM – 4:30 PM
Up to 25 class hours per week
Paid local, national and school holidays.  5 personal days per year.
6900 RMB Resigning Bonus Paid in Following Year
Tuition coverage for dependents
Qualifications and Requirements
Education Required:                          Bachelor
Minimum Teaching Experience:     2
Additional Requirements
Must meet China visa requirements
Early education experience
Must pass background check
Teaching certification or license a plus
Salary:
From 18,000 RMB per month