Nursery Room Leader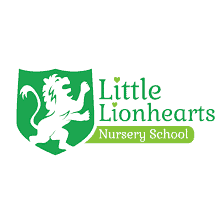 Website Little Lionhearts Nursery School
Reporting to: Nursery Manager
Location: 103-105 Greenford Road, Harrow, HA1 3QF
Hours of work: 40 hours per week (Full-time)
Salary range: £23,000 – £25,000 per year + Attendance Bonus
Little Lionhearts Nursery School is committed to providing quality education and safe childcare, giving each child from 3 months to 5 years old a happy, healthy and stimulating start to their lives. We aim to meet the individual needs of children by carrying out observations and assessments along the Early Years Statutory Framework to develop their skills, positive behaviors, knowledge and confidence required in their later years and to provide the children and their families with a sound foundation to transition into school life. We are situated within a beautiful Grade II building in the leafy town of Sudbury Hill Harrow. The nursery has facilities such as a sunny and therapeutic outdoor garden with the sound of our lovely water feature, quality children's equipment and computers.
The Room Leader is a qualified childcare professional with responsibility for the day to day running of their room. They perform an important role caring for children, maintaining a high-quality, stimulating learning environment, supervising staff and imparting their knowledge and skills to others. They are creative and reflective leaders able to implement new ideas and use a range of strategies to continually improve practice and support the management team.
Top 6 Reasons to join LLH
Attendance Bonus – £780 per year/£65 per month, paid monthly in addition to base salary
50% off childcare for all employees
CPD and funded training opportunities
Full-time employees get a day off on their birthday
Free coffee, tea and lunch set menu
Company Sick Pay scheme to cover up to 10 days of absence due to sickness in a rolling one year period (T&Cs apply)
Here are the main duties expected of a Nursery Room Leader. Please note that this description is a basic outline of the expected duties and that other additional duties may be requested from time to time.
DUTIES AND RESPONSIBILITIES:
To assist the nursery team in providing a friendly, caring and relaxing environment in order to encourage and develop children in our care.
To work within and maintain the context of the whole Nursery team and as a member of the University community.
To supervise staff and students in training and maintain a proactive and a professional team.
To ensure all daily routines are adhered to and records kept up to date.
To maintain staffing levels, arranging cover when needed.
To plan and carry out activities in line with the Statutory Framework for the Early Years Foundation Stage, Setting the Standards for Learning, Development and Care for children from birth to five, ensuring they meet with the Early Learning Goals.
Further develop 'free flow' play.
Ensure assessments/evaluations are regularly completed.
Ensure children get the best start in life by working in close partnership with parents/carers to develop independence, confidence and self-esteem, building children's resilience and well being.
Support staff development and work closely with other staff and professionals.
To conduct 1:1's and annual Staff Development and Performance Reviews.
To communicate with parents and other visitors in a calm, friendly and efficient manner.
To oversee an effective key worker system.
Qualifications/Skills:
A full and relevant qualification in childcare; CACHE Level 3/NVQ Level 3 or equivalent
At least 3 years of previous experience working and caring for children under 5
Enhanced disclosure check (DBS)
Knowledge of the Early Years Foundation Stage (EYFS)
A good team player and self-learner, able to build positive relationships with children, staff and parents.
Experience with computer-based learning journals
Apply Now
To apply for this opportunity, please send your CV and a cover letter to [email protected], quoting reference L2/L3 Qualified Nursery Practitioner
Due to the volume of applications, only short-listed applicants will be contacted.
Please Note: We will require at least two references which will be followed up by our HR team. Candidates will need to undergo the necessary DBS police checks and any gaps in work history will need to be explained. 2 types of official identification and certificates (either originals or certified copies) will be required for our records.
LLH is committed to safeguarding and promoting the welfare of children and expects all staff and volunteers to share this commitment. We have a comprehensive Child Protection Policy and procedures in place which all employees, volunteers and contractors are expected to adhere to. You will be required to undergo a Disclosure and Barring Service check, or equivalent if living outside the UK.
You must sign in to apply for this position.
---