Pre-Kindergarten Teacher
Full Time
Applications have closed.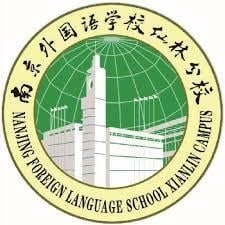 Website Nanjing Foreign Languages School Xianlin
It operates an international early childhood education program for grades PreK – Primary.
Nanjing Foreign Languages School Xianlin is seeking a Pre-Kindergarten teacher to join our community!
The Nanjing Foreign Languages School (NFLS) Xianlin, in partnership with Tower Bridge International Education, is seeking a Pre-Kindergarten teacher to join our growing international early childhood education team. NFLS, also known as Nan-Wai, is one of the seven oldest Foreign Language Schools in China, and is regularly recognized as one of the best schools in China. Established in 1963, NFLS currently operates 3 campuses offering diverse international programming.
The NFLS Xianlin campus is located in the Qixia District, which is home to the Xianlin University City where over 10 major universities are located. The Xianlin area is known as a high-energy academic district filled with students and educators of all levels and is an ideal place to live for foreign teachers. NFLS Xianlin hosts students from PreK- 12 and the childhood education program is known as one of the best in Nanjing.
The NFLS Xianlin International Early Childhood Education program is focused on PreK – Kindergarten aged students. Teachers will be responsible to develop creative and engaging lesson plans delivered in a US style classroom. Each classroom will have a dedicated bilingual teacher's assistant. Lessons are high-energy, fun, and create a welcoming environment where students love to show up each day. Our teachers must have a deep love to work with and academically/emotionally support young students.
Candidates should be comfortable designing and executing curriculum as part of a small teaching team. Those who are dynamic, highly collaborative, culturally adept and committed to professional growth will succeed in this role.
Primary Job Responsibilities
Design and administer a range of lesson materials and assessments that reflect an awareness of different learning styles and language skills
Develop course work, materials and resources as directed by the academic leader
Create a fun, engaging, supportive & healthy classroom environment for young learners
Plan and supervise class projects, field trips, visits by guests, or other experiential activities, and guide students in learning from those activities
Foster a classroom culture of respect, understanding and fair treatment of all
Maintain complete and accurate records
Maintain genuine, positive and consistent communication with parents
Cultivate integrity, achievement, curiosity, and respect in all students
Collaborate with other international teachers and colleagues to establish a culture of professional, positive, hard-working educators that are dedicated to the growth of all students
Maintain complete and accurate records
Additional Expectations
Take part in and positively contribute to school events (concerts, holidays, sports, festivals)
Value the diverse thoughts, perspectives, learning abilities and life experiences of students and colleagues
Collaborate with colleagues to create programs (extracurricular, academic) that enhance the growth and learning of students
Contract Length:          10 months
Eligible Candidates:    Licensed Teacher, University Graduate, ESL Instructor
Student Level:               Early Childhood
Job Benefits
Salary: 17000 – 22000 RMB monthly (pre-tax)
Accommodation: Housing Stipend & Assistance
Flight Reimbursement: Up to 10000 RMB Round Trip
Insurance: Health and Accident Insurance
Visa: Residence Permit, Work Permit, and Related Visa Processing Fees Assistance and Reimbursement
Working Hours: 40 Hours/week, 8:00 – 5:00 PM
Teaching Hours: Up to 25 class hours per week
Leave: Paid local and national holidays
Bonus: Resigning Bonus
Meal: Lunch Provide
Qualifications and Requirements
Education Required:                        Bachelor
Minimum Teaching Experience:   2
Additional Requirements
Must be able to obtain a background check
Must be able to satisfy China working visa requirements
Teaching certification or license a plus
Experience working internationally a plus