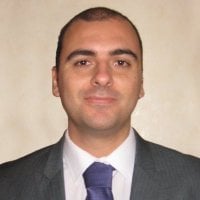 Bartolo Ansaldi
Bartolo Ansaldi is an English Teacher and an Italian Writer. His works have been published internationally on many websites, including the prestigious Italian magazine Panorama, for which he wrote as the Correspondent from London.
You can find some of his creative writings on Amazon.
He is the Head of Editorial at Gallery Teachers and the author of the website sheilathedog.com, where he teaches how to communicate with dogs in partnership with his dog Sheila.
Posts by Bartolo Ansaldi:
What's the answer?
7th June 2023
This is a free exercise about understanding simple texts, brought to you by Gallery Teachers. Use it for your class and download the PDF! [...]
Read More
Reading Activities
Guess the described animal (2)
5th June 2023
This is a free exercise about reading a description and guessing which animal it refers to, brought to you by Gallery Teachers. [...]
Read More
Reading Activities
Home Object Discovery (2)
31st May 2023
This is a free exercise on everyday objects, brought to you by Gallery Teachers. Use it in your class and download the PDF! [...]
Read More
Vocabulary