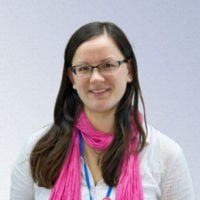 Emma Lauson
Emma is the Director of Studies at KKCL. She has been teaching EFL for over 10 years and has lived in Spain, Portugal and the UK. She can speak Spanish, Portuguese, French and Moroccan Arabic and is a singer-songwriter in her spare time, so watch out for her performing around London!
Her favourite part of the job is meeting people from all around the world and helping them to improve their English.
Emma speaks Spanish, Portuguese, French and a bit of Moroccan Arabic. She can also understand Italian.
Posts by Emma Lauson:
A Christmas Carol, by Emma and Sam
29th November 2017
What is the most famous story about Christmas? No doubt 9 out of 10 people will agree that it is A Christmas Carol, by Charles Dickens, and [...]
Read More
Classroom Ideas / Reading Skills / Writing Skills
Emma's Halloween Special
27th October 2017
Halloween is an ancient and fascinating day, with its origins rooted in the history of mankind. Conjuring images of ghosts and witches, over [...]
Read More
Classroom Ideas / Reading Skills / Writing Skills / Young Learners
Safeguarding For All
12th June 2017
Safeguarding Basic Awareness E-Course is now open and completely free! With safeguarding students being the top priority of any educational [...]
Read More
Safeguarding