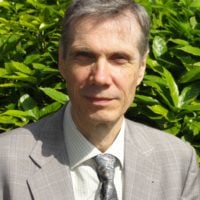 Nigel Heritage
Nigel has been involved in safeguarding children for over 40 years, since he first trained as a teacher of children with learning difficulties. He has had to deal with many different safeguarding situations throughout his career which has included working in the UK state sector, in ELT overseas and also in UK, managing junior summer programmes and for the last 12 years, training.
Nigel is a tutor for English UK and is the leading safeguarding trainer and consultant for ELT in the UK. He specialises in student welfare in general and safeguarding and young learners in particular.
Safeguarding children well is one of the most important things we do for international students visiting UK. It is very important that we get it right.
Posts by Nigel Heritage:
Brexit and Safeguarding
11th September 2019
Strong safeguarding is important around any major event. Why Brexit? The UK is due to leave the EU on 31 October; less than 60 days [&hellip [...]
Read More
Safeguarding
Updates – September 2019
5th September 2019
Safeguarding Partnerships Are Here Who are they? September 2019 is when the new LSCPs replace the old LSCBs. No more Local Safeguardin [...]
Read More
Safeguarding
Contextual Safeguarding
22nd May 2019
What is it? How is it delivered in ELT? Meaning Contextual safeguarding is thinking about wider environmental factors in a child's lif [...]
Read More
Safeguarding / Teaching English / Teaching Young Learners
Safeguarding Updates – May 2019
22nd May 2019
LSCBs replaced by Safegaurding Partners Changes in local authority safegarding in England There is just one major update to discuss this mon [...]
Read More
Safeguarding