What is the Basic Safeguarding Course
---
This course provides core safeguarding information that is necessary for you to start a job in a school environment where you will come in contact with junior students. It is co-accredited by English UK, the professional association of UK ELT (English Language Teaching) organisations.
Gallery Teachers online safeguarding course has received a very high customer rating and it is trusted by many schools and universities in the UK.
Why is This Course Important
---
In the United Kingdom and many other countries, schools with students under the age of 18 have a legal 'duty of care' to safeguard those students. Therefore it is compulsory for everyone working with the organisation to understand safeguarding and their 'duty of care' responsibilities. The training starts here with this specially designed course.
In this course, you will be introduced to:
Safeguarding
Child Protection
Recognising and Responding to Abuse
The Government's 'Prevent' Strategy
" … safeguarding children is one of the most valuable things we do for international students in the UK; it is very important that we get it right… "

Nigel Heritage – Leading Safeguarding Consultants and Trainers for ELT
About the Author
---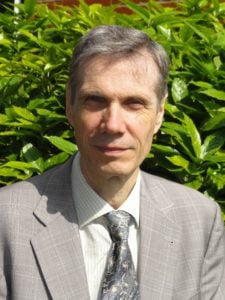 Nigel Heritage has been involved in safeguarding children for over 40 years, since he first trained as a teacher of children with learning difficulties. He has dealt with many different safeguarding situations in his career which has included working in the UK state sector, in ELT overseas and in UK, managing junior summer programmes and for the last 14 years, training.
Nigel is one of the leading safeguarding consultants and trainers for ELT in the UK and has worked a lot with English UK. His focus is on international student welfare, particularly safeguarding young learners.
FAQ
---
Included Free with PRO Membership, Find Out More…
*This course is included with PRO Membership at no extra cost