E-Learning
Safeguarding Basic Awareness Course
Learn about or refresh your knowledge of Basic Awareness level safeguarding with this new course prepared for 2020.
---
Find out about what duty of care adults have when working with students in the UK and what to do if a safeguarding situation should arise.
What is the course?
This course provides core safeguarding information in 4 sections and an introduction. It is co-accredited by EnglishUK, the professional association of UK language organisations, because it is written specifically for people working with English language teaching (ELT) organisations. As per our agreement with English UK, EUK member centres will be given preferential pricing, please contact us or English UK for more details.
The 2019 Gallery Teachers online course received very high customer satisfaction scores with over 83% rating it Very Good or Excellent. This was identical to the 2018 course. The new 2020 course has been revised to include video delivery, which was one of the features most requested by course takers in 2019. We will expand on different delivery formats in future courses.
---
About the Author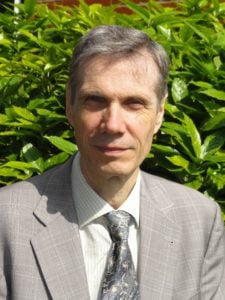 Nigel Heritage has been involved in safeguarding children for over 40 years, since he first trained as a teacher of children with learning difficulties. He has dealt with many different safeguarding situations in his career which has included working in the UK state sector, in ELT overseas and in UK, managing junior summer programmes and for the last 14 years, training.
Nigel is one of the leading safeguarding consultants and trainers for ELT in the UK and has worked a lot with EnglishUK. His focus is on international student welfare, particularly safeguarding young learners. Nigel believes safeguarding children is one of the most valuable things we do for international students in UK; it is very important that we get it right.
Subscribe to Safeguarding Newsletter