Save up to 65% on TEFL Courses
Our Teaching English as a Foreign Language courses lead to Ofqual (UK government) recognised qualifications.
---
Our TEFL Courses
LEVEL 3 CORE

180 Hours with 1 Year Access TimeCourse consists of the 11 Core Modules, covering every key area of teaching.
100% Online Study with activity-based learning Study at your own pace with 24/7 access to our online learning platform and live online sessions.
Level 3 TEFL Certificate
Free Language Awareness & Grammar Course The Gallery Teachers 20-hour Language Awareness & Grammar Course is included free as an introduction to grammar rules and terminology. This course will boost your confidence and pre-course knowledge, by raising your language awareness.
Typically Completed in 5 to 12 Weeks Completion time depending on daily input hours
Masterclasses with Expert Trainers You will receive one year of access to the Gallery Teachers TEFL Workshop Library that includes over 100 recorded webinars and live sessions, with some workshops designed specifically to supplement the Core Modules, while others will help you develop beyond the course.
Certificate Issued by Gallery Teachers Gallery Teachers TEFL course not only offers learners the best Training content, but it is also one of the most recognised courses in the world, thanks to our extensive footprint in the EFL industry
Upgrade to Ofqual Recognised Level 3 CourseThis course contains the same high-quality material as the level 3 Ofqual regulated course, allowing you to upgrade to the Level 3 Ofqual regulated qualification when you need by completing an online examination.

We recommend this course for teachers looking to teach EFL in most non-native English speaking countries.

LEVEL 3 ADVANCED

<--Every thing from Level 3 Core
Ofqual Regulated Level 3 TEFL Certificate
Typically Completed in 6 to 16 weeks Completion time depending on daily input hours
Examiner-marked Final Assessment The final online assessment is managed by our qualification partner TELC, the course fee already includes the external exam fee.
Ofqual (UK Government) Recognised Working in partnership with telc, this course is officially recognised by the UK government accreditation body Ofqual (The Office of Qualifications and Examinations Regulation).
Certificate Issued Jointly by Gallery Teachers and telc, with Ofqual logo
This Qualification Can Be Validated by Gallery Teachers and TELCtelc (The European Language Certificates) is a non-profit awarding body dedicated to high-quality language assessment and certification. telc currently offers more than 100 different examinations in 10 languages and cooperates with more than 2,500 telc partners in 30 countries worldwide.
Credit Transfer to Level 5 or Other UK QualificationsYou can transfer your earned credit to our Level 5 Ofqual regulated qualification.

LEVEL 5 ADVANCED

<–Every thing from Level 3 Advanced
279 Hours
Ofqual Regulated Level 5 TEFL Certificate
Typically Completed in 8 to 24 weeks Completion time depending on daily input hours
Personalised Learning with Online Tutorials
Real-life Teaching Practice While Observed by Your Tutor
Credit Transfer to UniversityYou can transfer your earned credit to universities or another relevent course.
Ofqual Recognised CELTA and CertTESOL Equivalent For an qualification to be considered as CELTA equivalent by schools, it must include observed teaching practice sessions. Be wary of courses claiming to be equivalent but without teaching practices and / or not Ofqual regulated.

This course is best for those working in the UK, as private EFL schools will require your TEFL certificate to be CELTA equivalent.

*Qualification Number 603/7839/6, view the qualification on Ofqual register.
---
Why Choose Gallery Teachers
Community
Join the world's largest TEFL community.
---
Over 250,000 training provided to date
Taught by 40 of the world's best ELT trainers
Sponsorship
Get sponsored by British Council School.
---
Gain valuble online teaching experience while helping others
Receive work reference letter
Best Jobs
Be shortlisted by reputable ELT recruiters.
---
Earn up to £35 per hour
Hundreds of job oppotunities at our TEFL jobs board
---
---
Recommended by ELT Professionals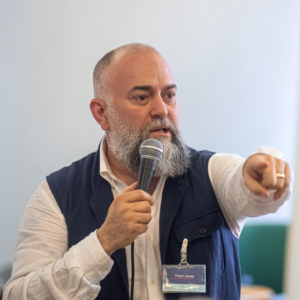 "I have been working with Gallery Teachers to deliver teacher training in Europe and Middle East for many years, this course crystallise all of the important TEFL knowledge in an online interactive package. Superb!"

– Thomas has lived in more than a dozen countries and delivered training in over 70. Teacher, trainer, examiner and long term summer principal of international colleges. He is a guest lecturer at four universities and is invited to speak regularly at global conferences. He runs his own he runs his own consultancy company: Brock Solutions Agency.
---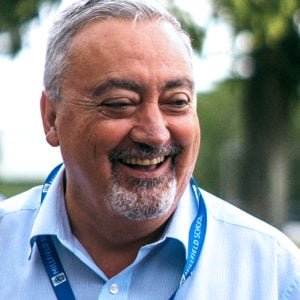 "I did my first TEFL course 40 years ago. I didn't realise then the career, travel and friendship doors it would open for me. I can highly recommend the Gallery Teachers TEFL course to you. Time to start your own adventure."

– Mark has written a number of EFL books including 'Relay 3' which is a successful and innovative book written especially for English language short courses, and the 'Global Young Leaders Organiser'. Mark is the Director of Millfield English Language Courses and is currently Chair of English UK South West.
---
"… I was surprised to see the level of professional content, structure, and trainers, all world-class experts in their field. I was delighted to see that all of this was available at a reasonable price for future teachers looking to make a difference in the field."

– Rob is a teacher, trainer, author, EFLtalks founder, Online Language Center owner, Business Language Training Institute managing partner, worldwide speaker on Business English. IATEFL BESIG Online & Web joint coordinator, Video and Online Coordinator for Visual Arts Circle and co-founder of Independent Authors & Publishers. Nominated for the 2016 British Council's ELTon Award.
---