How to find a job as an English Teacher in Costa Rica
What can you expect if you come to teach in Costa Rica? Is Costa Rica a good country to work as a TEFL teacher? Even Though Costa Rica is a Spanish-speaking country, the demand for English speakers has increased considerably over the last decade.
The purpose of this article is to give you a little perspective on how the English teaching demand works in Costa Rica and what can you expect if you decide to come to one of the most beautiful countries in the world.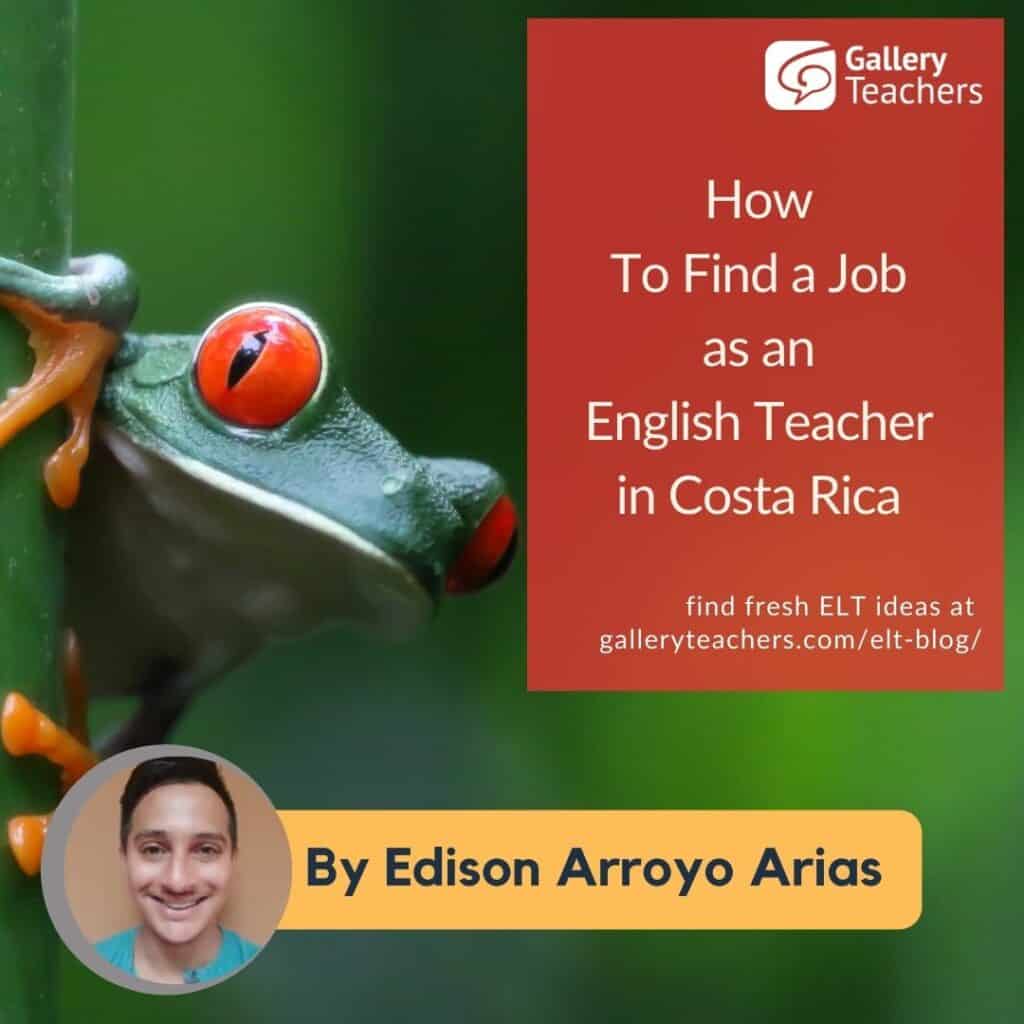 Once called, "The Switzerland of America", Costa Rica is one of the best countries to visit at least once in your life. The country is characterized for its natural beauties, hundreds of remarkable beaches, volcanos, waterfalls, and of course, thousands of different animal species. Just within this country, there is a %5 of the world's biodiversity. Impressive for a country that is only 0.03% of the Earth's landmass. Costa Rica is well known for its happy people, its peace (no army), and of course, its famous phrase "Pura Vida", which means pure life. This is the phrase you need to learn if you plan to come to Costa Rica, as everybody uses it all the time for greetings, appreciation, and so on.
Why is English so important in Costa Rica?
Thanks to the bond that the Costa Rican government has with the United States, a great advantage about Costa Rica is that there are a lot of American companies operating, which means that the demand for English speakers is quite big. This is a country where the English language is a must if you want to succeed with or without a career as there are many companies that just need a good level of English for a Customer Service job. But that's not all, there are hundreds of students in the country that graduate from their respective careers and can't find a job because of their lack of the English language. For this reason, there are plenty of English teachers that are needed, so there is a lot of work, but as a foreigner, the most difficult part is not to find a job but to qualify for it, and here is why.
Teaching English in Costa Rica. Do I need to be a native speaker? Can I get a job as a foreigner? Do I need to speak Spanish?
Teaching English is one of the most popular jobs for foreign workers in Costa Rica. Usually, teachers are required to speak English as their first language, and many schools require either TEFL, TESOL or CELTA certification.
Nevertheless, despite being a Spanish native speaker, I´ve been able to find several ways to take advantage of teaching English to make a nice income, such as finding students through online platforms and also independent students that I teach in person.
As a foreigner, in order to get a legal job, you must have a permanent residency which you can get by having a first-degree relationship with a Costa Rican, such as a child born in Costa Rica. You can also apply for a temporary residency which is granted to spouses of Costa Ricans.
Schools that are looking for teachers to teach in English, often employ an assistant teacher who can communicate with students in their native language if need be, so you don´t strictly need to know Spanish.
Business and medical English are needed here, but are not the most demanding teaching needs. English for general speaking and communication (Customer Service) is the biggest teaching demand.
To find all the information you need if you are interested in working and living legally in Costa Rica, please check this article.
Teaching opportunities in Costa Rica
When to Look for Jobs in Costa Rica
Another thing to keep in mind when applying for jobs is that most jobs in Costa Rica will not hire you until you are in the country, at which point you can call the school/institute and schedule an interview in person. This is common practice in Central and South America. The good news is, most will hire you if you interview in person, but it's good to plan a trip to Costa Rica just for finding a job.
Here you have some links with teaching opportunities in Costa Rica:
Moving to Costa Rica? This is what you need to know!
I have to be honest, Costa Rica is one (if not the most) of the most expensive countries in Latin America. Due to its big tourism demand, the price for food and accommodation is more than if you decide to visit any other central American. Although, the average salary for English teachers is a generous $5-$9 hourly, in most cases, the wage applies only to class time; teachers are not paid to prepare classes or to travel to offsite locations. Successful TEFL teachers work about 20 class hours per week, earning around $450-$750 per month. A notable exception is for English-speaking teachers working full-time at bilingual private schools; salaries here are much higher ($800-$1,200 monthly) and may include partial relocation or living expenses.
Finding accommodation in Costa Rica
If you live in the capital San Jose, where most of the companies are, you can expect accommodation for around $500 per month, and that would probably be in a shared apartment. The best way to find accommodation is by getting in touch with the locals, if you look on the internet using platforms like booking, you might find a nice place but for a higher price.
You might be able to find a studio for around $300. Here is all you need to know to find accommodation in Costa Rica.
Teacher Work Culture in Costa Rica
There is a fine line between being strict and laid back in the classroom, and it all depends on the school or institution you work for. A language institute is more likely to have lenient rules in terms of classroom management, letting you (the teacher) have more reign in terms of rules. Obviously, working with adults as opposed to kids means fewer disciplinary rules.
Ticos dress very nicely for work and take pride in their appearance. In general, the dress code is business casual (again, it depends on the school/institute where you're teaching). This means no flip-flops, shorts, jeans, or beachwear! Greetings in Costa Rica are a kiss on the cheek.
Weather and temperature in Costa Rica
Costa Rica only has 2 seasons, dry and raining season. Raining season goes from May to November and dry season from December to May. It´s a tropical country so the weather is very unpredictable and you can expect a lot of rain at any moment. The temperature goes from 10 degrees in the coldest places like the mountains to even 40 degrees if you go to the beach or tourist places in Costa Rica.
In conclusion, you will enjoy coming to Costa Rica. The food, the people, nature, safety, and so on, is what makes us a happy country, but just as in any other country, we also have our cons. Is not an easy country to save money, you have to be wise and ready for a challenge.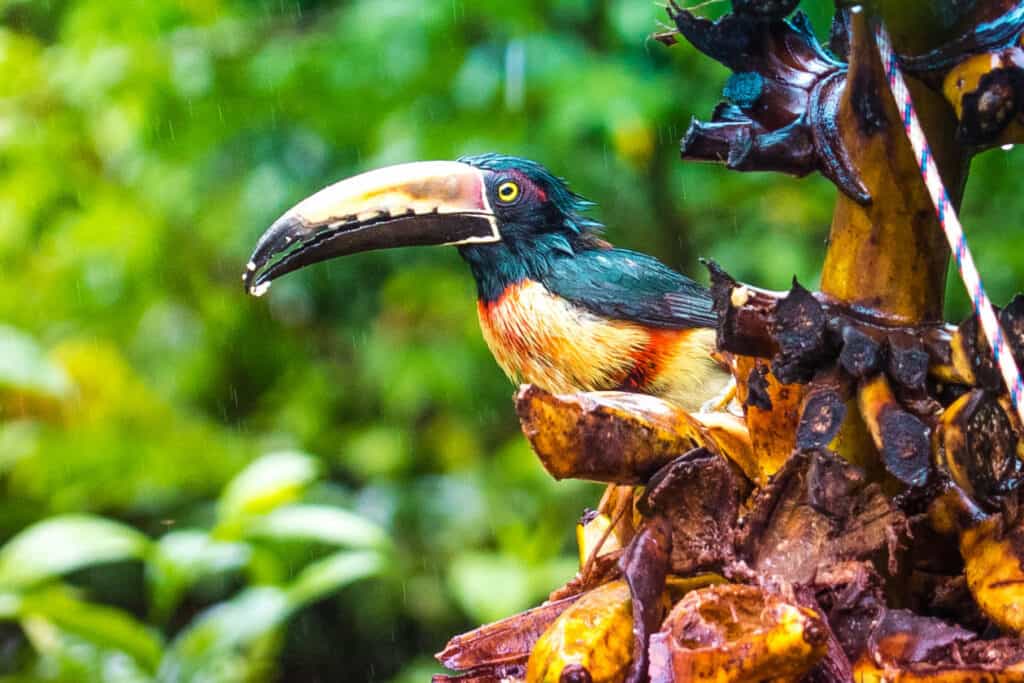 ---
If you are a school or organization recruiting for Costa Rica, please contact us at

[email protected]

to get a discount code on our job posting services.
---
Choosing the right TEFL course provider can be a tough one.
Take a look at Gallery Teachers TEFL Courses and find the most suitable course for yourself. Never stop learning!
Do you already have your TEFL qualification? Check our available jobs here!
Reader Interactions