The best plagiarism checkers for teachers
Plagiarism is a common problem in academia. A study in 2016 reported that 59% of the students admitted to cheating during tests. However, more than 34% admitted to doing it regularly or at least more than once. 
This is a common headache for teachers around the globe as they are constantly on the lookout to detect plagiarism and find the culprit. But, the problem with plagiarism of various types is that not all of them are easily detectable.
Some can be found easily, while others require special assistance, which is a plagiarism checker. So, how should teachers look for plagiarism? Moreover, which tools should they be using? Since finding a good plagiarism checker is a challenge, are there any good free or premium ones?
In order to answer these questions, let's dive in and analyze a few best plagiarism checkers for teachers in 2022.
What is a Plagiarism Checker?
The idea of checking plagiarism is to find any sort of duplicate or similar content. It's to detect similar ideas or word-to-word copying of another original content.
Now, a plagiarism checker is a tool that scans through the internet and other databases. It analyzes the content for any sort of plagiarism or duplicity. The primary ingredients of a plagiarism checker include:
Natural language processing
Artificial intelligence
Avoiding specific URLs or keywords
Extensive checking abilities
A plagiarism checker needs to be able to scan not only the indexed websites on the internet but also other databases that include books or manuscripts.
How to pick a plagiarism checker?
Picking a plagiarism checker isn't rocket science, but it's not that easy, either. As a teacher, you need to ensure the plagiarism checker you pick has a few qualities, such as:
The ability to scour through databases quickly
Efficient plagiarism detection, including elusive types such as mosaic plagiarism
Free or extensive word count and affordable premium plans
Various upload options, i.e., computer upload, Google or Microsoft One Drive import
If you are looking to find a tool, then you need to ensure they have all these qualities. Since finding a free tool is always good, make sure the premium plans aren't unaffordable, either.
5 Best plagiarism checkers for teachers in 2022
If you're looking for a plagiarism checker, then we've saved you from the hassle of looking for all of the aforementioned qualities. We've compiled a list of the five best plagiarism checkers for teachers. So, let's get started.
PrePostSEO's plagiarism checker is perhaps the most efficient and famous plagiarism finder available today. This remarkable duplicity finder is targeted toward both professional environments and academia.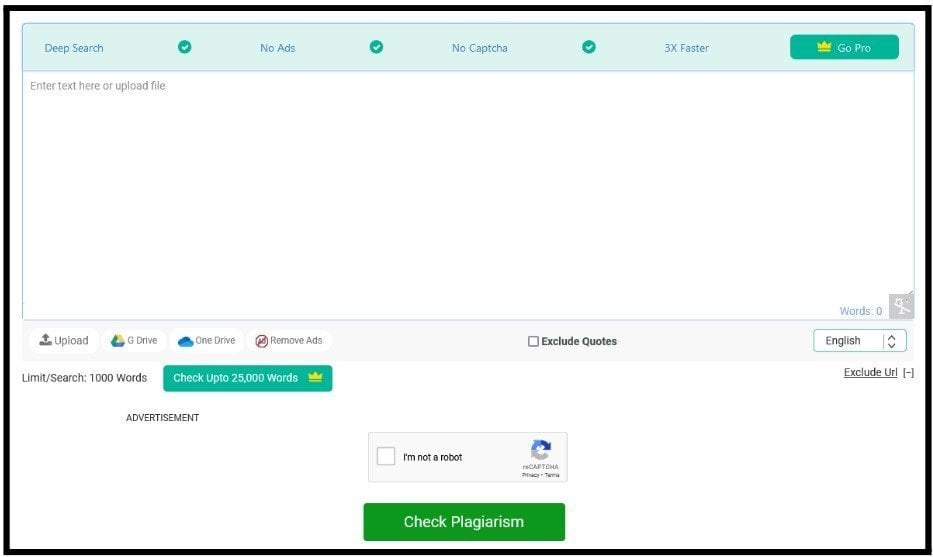 The tool's ability to search through the internet and databases is unmatched. While many of the tools available on Google searches are idle, this one is being constantly updated by PrePostSEO's developers.
Therefore, the access to various databases makes it the most advanced plagiarism finder for teachers today.
CopyLeaks is yet another plagiarism checker aimed at professionals and academics. However, the lack of free availability makes many people go right past it. But, if you're working for an institution, then this one is highly affordable.
Employing an intricately deep search option, it's ideal for helping you find the most indefinable types of duplicity.
Editpad's plagiarism checker is third on this list, as it's the most efficient duplicity finder. Why is that? Because it has no virtual word limit. In other words, if you're looking to check long-form content, then here's your answer.
The bloat less UI design also makes it work incredibly fast. As a result, it saves a lot of your precious time. Therefore, if your wish is to find something plausible, affordable, and extensive, then this one is it.
Plagiarisma.net's plagiarism finder takes us back to simpler times. The finder itself offers two search engine options, i.e., Google or Bing. This tells us that it mainly relies on search engines to find plagiarism.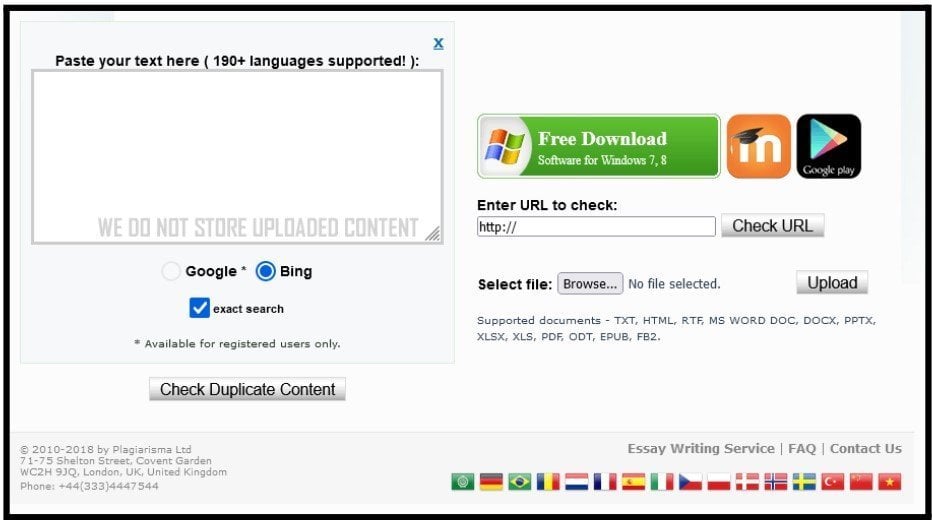 However, the most outstanding factor about this tool is the downloadable app. It's quick and efficient and should be one of your considerations.
PLText's Plagiarism checker is yet another stellar duplicate content finder. This one might attract you as a teacher, particularly because of its easy-to-use design.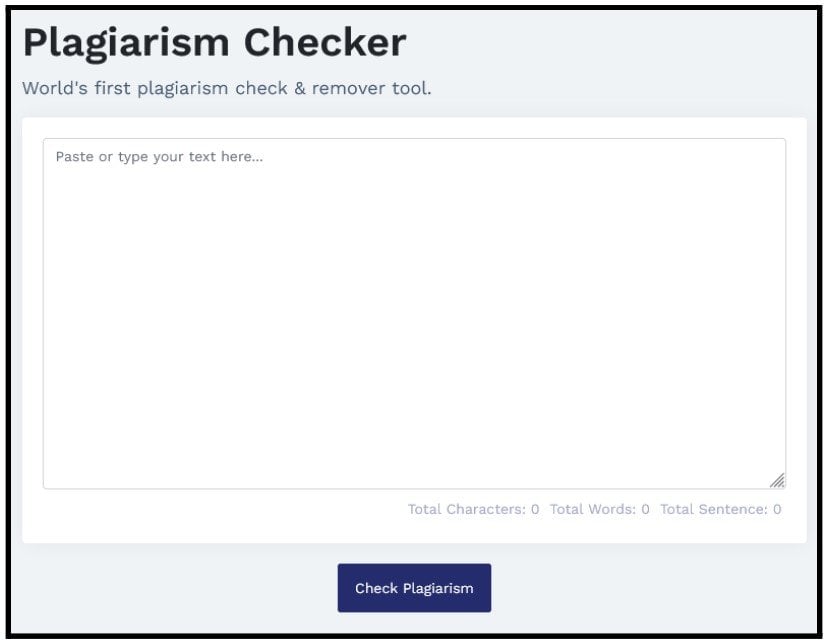 While all the other tools offer it, this tool lacks a plagiarism report maker. Therefore, it ends up as number five on our list. Nevertheless, it doesn't take away from the prowess or the ability of this plagiarism finder.
Conclusion
These are the best tools you can use as a teacher. Not only are these extensive in word count, but the one premium tool on this list is also widely considered the best plagiarism finder. So, pick the one that suits your needs the best.
Reader Interactions