Cavendish School Bournemouth
UK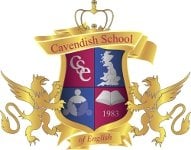 Key Information
Availability :

Summer
Accommodation Type :

Homestay, Residence
Location :

Bournemouth
About Cavendish School Bournemouth
Established in 1983, we have 35 years of experience in teaching English to foreign students. We have been members of a few recognisable organisations such as British Council. Students' safety,  quality of our services from the pre-planning to students care are amongst the most important values that we carry. We provide varies programs to accommodate students' needs from all over the world throughout the whole year. We are able to provide a very competitive price due to a few advantages we have, one of which is that we have our own coach company, which means more excursions, more competitive prices for airport transfers and up to 4 times school bus pickup/drop off services between host families and the school on our premium programs. Meanwhile, we are fully aware the importance of the quality of our program, we provide small sized classrooms, very good international mixed ratios (this year we had 35 different nationalities), professionally trained guide leading our educational excursions , highly qualified and experienced teachers and adult leaders looking after students while they are here. We are very confident, throughout our hard work, students will have a wonderful English study experience at Cavendish School of English.
Highlights
Junior courses for groups of students aged 5 to 17 can be arranged throughout the year.
Cavendish junior camps are available as 1-10 week courses. Students stay in Bournemouth and can also choose in certain places to be accommodated in homestay in twin rooms or residential single or twin room.
Each day is packed with fun-filled activities: excursions, sports, evening entertainment and, of course, English lessons. Lessons can be held in the morning as well as the afternoon. Nearly all of our excursions are accompanied by a fully qualified tour guide.