Oxford Int. New York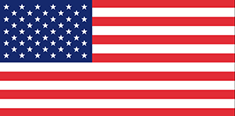 USA
Key Information
Accommodation Type :
Residence
About Oxford Int. New York
Kean University was founded in 1855 and it has grown to become one of New Jersey's largest institutions of higher learning. Kean University is well-known for its programs in the humanities and social sciences and in education, graduating the most teachers in the state of New Jersey annually.
Highlights
40 minute bus ride to New York City. NJ Union train station located next to campus.
Campus facilities include an indoor swimming pool, basketball and volleyball courts, an indoor track, and outdoor soccer fields, basketball and tennis courts.
For students who have a passion for travelling and discovering new big cities!
Programme Information
English Language Programme at Kean University
Description :
Exciting, engaging and tons of fun are just a few ways to describe our Oxford International Junior Programmes. We want all our students to improve their English skills and leave with lasting memories and friendships.
We provide a safe haven for students to learn and explore different cultures whilst having a blast.
Academics
Average students per class: 16
English levels: Elementary - Proficiency
(programme can be adjusted to lower English levels)
Facilities
Sports: Harwood Arena has a swimming pool, basketball & volleyball courts and indoor running track. There are four tennis courts and four half basketball courts next to the accommodation Social spaces: Indoor and outdoor spaces are used for interactive, high energy activities including conversation classes, International evenings, discos etc.
+ 2 x extended full days to New York with dinner in Manhattan
+ 4 x afternoon/evening trips to New York with dinner in Manhattan
+ Entrances included in New York: MOMA, Statue of Liberty and Ellis Island, Top of the Rock, American Museum of Natural History.