Oxford Int. San Diego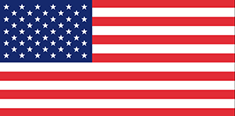 USA
Key Information
Accommodation Type :
Residence
About Oxford Int. San Diego
Junior Summer Programs provide youth (12 – 17) with English language immersion on campus at the San Diego State University. A wide range of social, cultural and recreational activities are scheduled after morning classes and on weekends.
Highlights
Bright and spacious classrooms
Impressive sports facilities
Classes located at San Diego State University
Triple Occupancy Rooms
Campus wide free wi-fi access
Programme Information
San Diego State University
Description :
Exciting, engaging and tons of fun are just a few ways to describe our Oxford International Junior Programmes. We want all our students to improve their English skills and leave with lasting memories and friendships.
We provide a safe haven for students to learn and explore different cultures whilst having a blast.
PROGRAMME HIGHLIGHTS
+Full day excursion to Belmont Park
+Full day excursion to San Diego Zoo
+Full day excursion to Birch Aquarium
+Full Day Bicycle Tour of Coronado
+Afternoon trip to Old Town San Diego
+Afternoon trip to Seaport Village
+Afternoon trip to La Jolla Cove
+Swimming
+Scavenger Hunt