TLA Los Angeles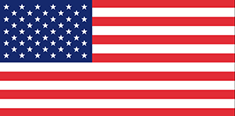 USA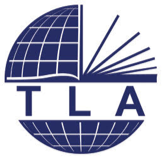 Key Information
Accommodation Type :
Residence
About TLA Los Angeles
The Language Academy is a leading English School for International students and business executives. Personal attention and quality teaching are our top priorities. We know how important learning is for you. That is why an English language course at our school is a total experience in academic, social and cultural life in the U.S.A. and a sound investment in your future. The Language Academy approach to teaching and learning English is essentially learner centered. Our teachers focus on your needs, your interests and your goals. You, the learner, are encouraged to participate actively in cultural activities and fully benefit from your visit to the U.S.
Highlights
Apartment Style Accommodation
One Full Day Excursion per week which includes Universal Studios
Capital of the entertainment industry
Visit to Universal Studios!
Programme Information
2017 Junior Summer Los Angeles Programme
Description :
Los Angeles - The second largest city in the United States is known for its ethnic diversity, moderate climate, endless beaches, towering mountains, attractions and is the capital of the entertainment industry. California State Channel Islands University is located just North of Malibu in Ventura County. The mission style campus is both charming and modern featuring state of the art facilities in a vibrant setting at the base of the Santa Monica mountains just minutes from the Pacific Ocean.
CALIFORNIA STATE CHANNEL ISLANDS UNIVERSITY CAMPUS PACKAGE
+Apartment Style Accommodation
+Single Occupancy Bedrooms
+1:2 Shower ratio
+Full Board Meals (Mon-Fri) & Half Board Meals (Sat-Sun)
+One Full Day Excursion per week which includes Universal Studios
+Three Half Day Excursions per week
+Education Field Trips and Social Activities
+Free Wi-Fi, Pool, Sports Fields