"Just Do It" – and Other Confidence Strategies That Don't Always Work
Date:
07 Oct 2021 | 15:00 (UK Time)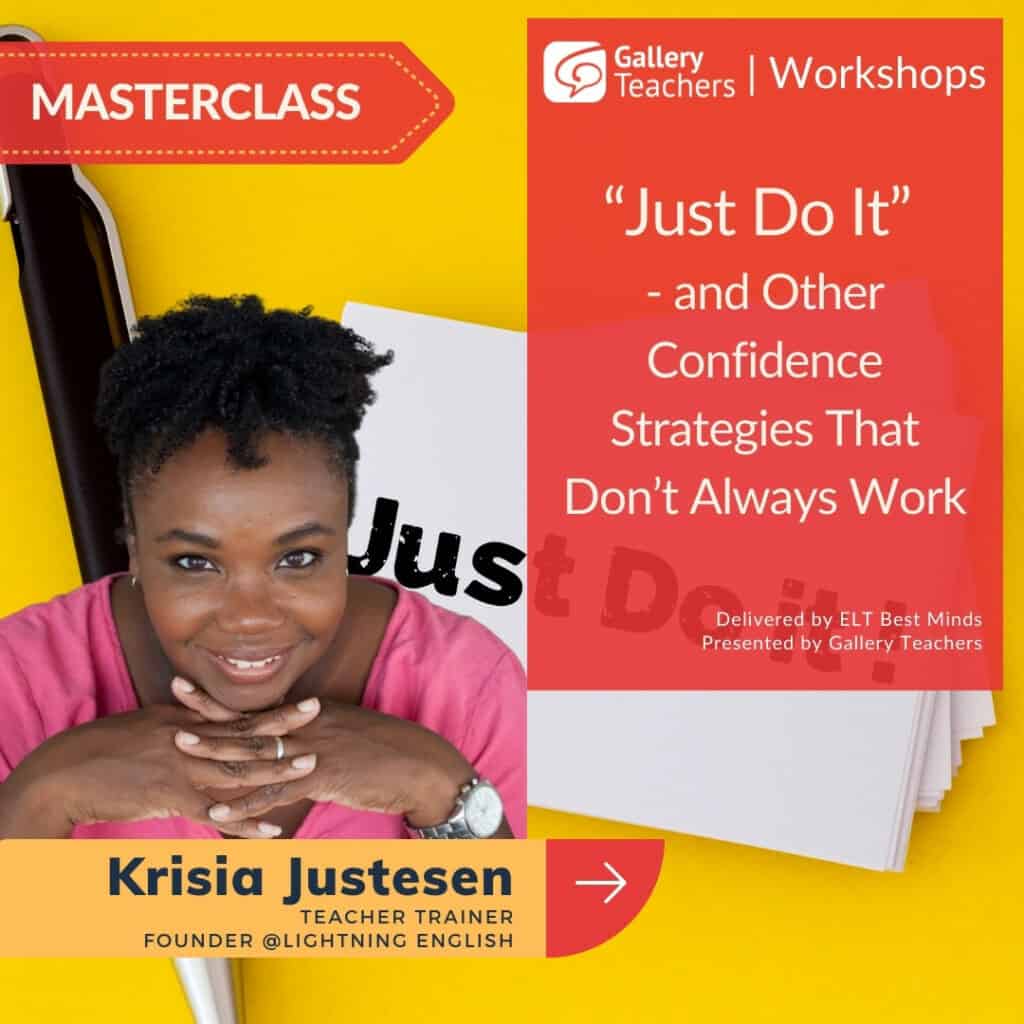 Introduction
---
In this workshop, we're going to look at confidence. We'll examine how our training and materials help us to build confidence in our students and discuss whether or not what we are doing now is adequate, as well as if, in fact, it is even our job to venture into confidence-building with our students.
By understanding what confidence-building strategies are built into the systems that we use, we can see how these techniques work, and whether or not they are serving all of our students, or if they are giving some students an unfair advantage.
For those who are interested in taking a step further from what's in the textbooks, Krisia will share four practical strategies that she employs to successfully help her students become more confident with their English in the real world, beyond the classroom walls. Her clients are typically adults who have successfully completed their English studies, sometimes as high as university level, but find themselves unable to use their English when the need arises, but the strategies apply to all levels and all ages.
Presented by Krisia Justesen – Teacher Trainer & Founder @Lightning English.
Free with PRO Membership

Certificate On Completion

Count Towards CPD Hours
---
---