Modelling Unplugged – Circles
Date:
11 Jun 2021 | 15:00 (UK Time)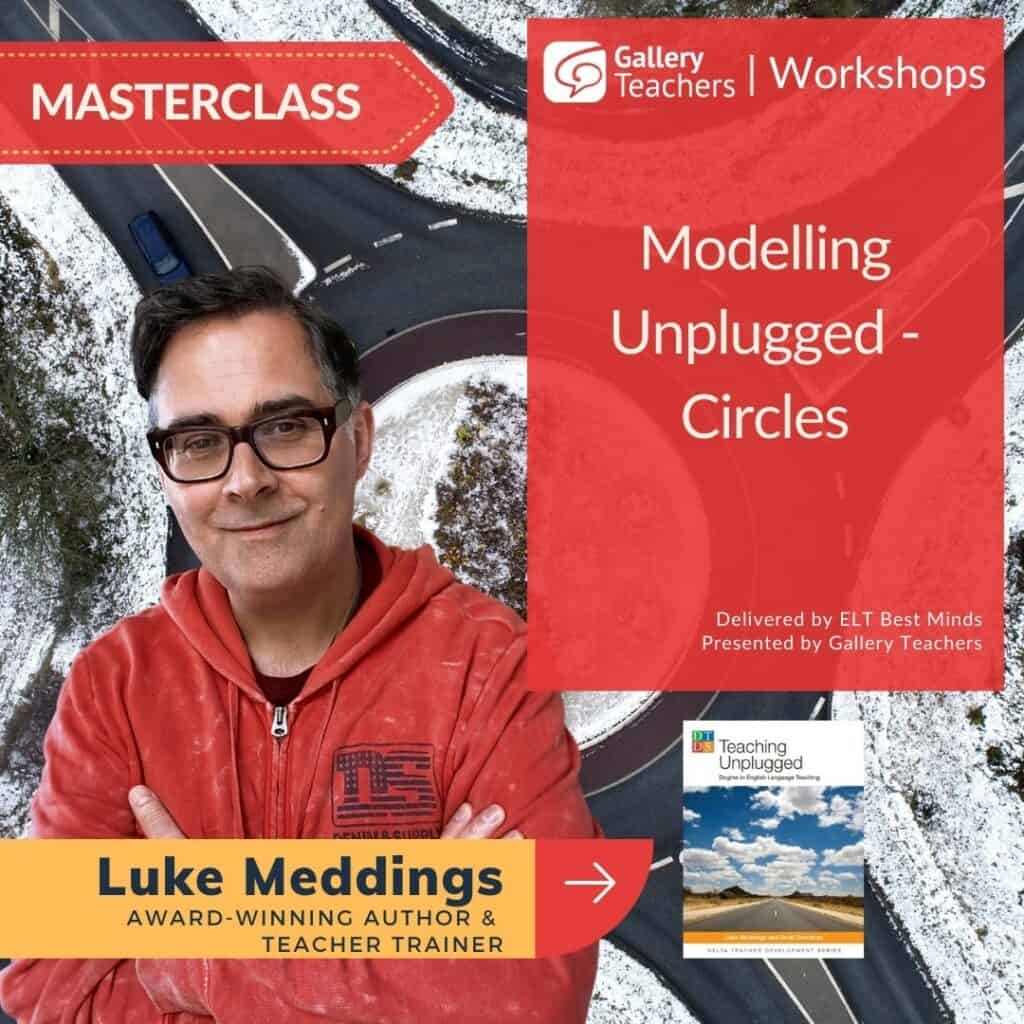 Introduction
---
Presented by Luke Meddings – Award-winning Author & Teacher Trainer.
In our first session, we explored the dynamic between the designed environment (for example paved roads) and the organic way we interact with it (resulting in the desire paths we see in parks).
This is an analogy for the way learners' expressive needs create their own paths, diverging from the syllabus or lesson plan. Our choice as teachers is whether to follow these paths, or not.
I believe we should follow them, and in this second session of the series, we'll see how task-light activities can support the creation of organic, non-linear learning space in our classrooms.
We'll look at the critical relationship between non-linear learning space and real-life language use, and consider how we can best respond to learners' emergent language needs.
Free with PRO Membership

Certificate On Completion

Count Towards CPD Hours
---
---