Motivation – What does it really look like?
Date:
08 Feb 2021 | 20:00 (UK Time)
---
Introduction
---
I have been speaking to many teachers this year, and the majority of them ask for help in motivation and engagement. Most of them tell me they have run out of cool apps and games, others tell me they have worn out their best motivational speeches. So, after some contemplation, reflection, and research I realized motivation is useless – at least as we know it! Motivation and engagement take on a whole new meaning considering the present situation and the current challenges.
In this talk, we will delve deeper into the meaning and implications of motivation and engagement in online learning. We need not forget everything we've learned but rather assign new meaning what we know in order to better adapt to our present reality. Please join me, and together let's revamp "motivation and engagement".
Presenter
---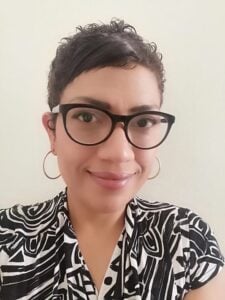 Mayra Crosthwayt
Mayra Crosthwayt has extensive experience as a teacher and trainer across Mexico, Latin America, and recently, Asia. She has collaborated with international publishers as a consultant and has spoken at several international educational events. She has studied languages, business, and human resources. She successfully managed a school for business English in Mexico City for 7 years and is now reviving the project under the name "Eureka Language Club". She is a percussionist interested in exploring Latin folk and plays several types of drums in her band. She recently opened a restaurant despite having burnt entire family meals on special occasions. She is enthusiastic and determined! Personal motto: Stay true to yourself and create your own reality!
More workshops are included with PRO Membership. Try it for FREE.
*After your free trial, you will be charged at the displayed rate. Credit card required. Cancel anytime to stop future charges.