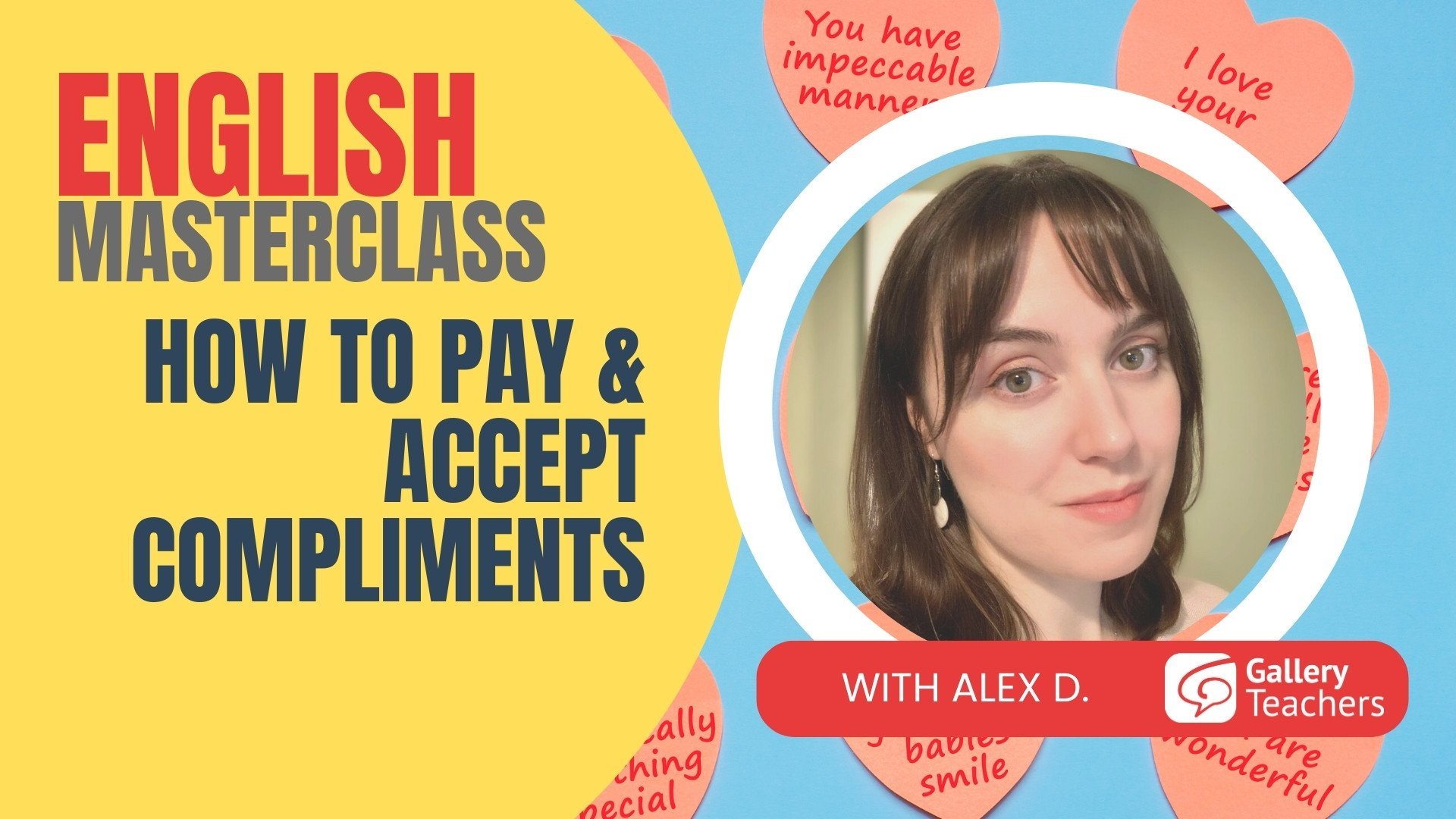 Do you know how to respond when someone compliments you in English?
Have you ever been unsure about which phrases to use when you wanted to give a compliment yourself?
Join us for this masterclass to learn a variety of phrases to gracefully accept and give compliments in both formal and casual settings, and make your conversations even more enjoyable!
---
Remember to check out the rules and instruction page before joining your first English masterclass session.