Safeguarding Newsletter – October 2018
Welcome
This is the seventh Gallery Teachers Safeguarding Newsletter of 2018. The Newsletter offers some thoughts and reminders about safeguarding in ELT, including information updates. It has three sections:
(i) general safeguarding topics
(ii) practical safeguarding
(iii) updates
1) General Safeguarding Topic: Safeguarding 16 & 17 year olds on adult courses
Many schools offer 16+ courses, meaning the courses are organised primarily for adults and the school also accepts students as young as 16. These courses are very popular and often welcome a significant percentage of younger students, particularly during the busy summer months. Whilst being popular, these courses bring some challenges; why is this?
1.1 Two categories of student mixing on one course
The school has teenagers under 18 sharing a course with young adults.
Often there is not much difference in the two categories of student apart from their date of birth, – and a few UK laws! One of the most important laws is the school's 'duty of care' responsibility to safeguard those under the age of 18.
The 'duty of care' law doesn't mean that the school stops looking after students as soon as they have their 18th birthday. All students need to be helped and supported whatever their age; that is obviously the right thing to do and good customer care. For under 18s, however, the school must be able to show that they have provided a safe environment and 'protected the under 18s from that which is not in their best interests'.
1.2 Levels and types of safeguarding for 16 & 17 year olds
The levels of risk reduce for 16 and 17 year olds due to their age, increasing maturity and life-experience; they are less vulnerable than 10 or 12 year olds.
As the risks reduce, so do the levels of safeguarding required in many areas, for example
travelling to and from school
time and activities allowed away from adult supervision
curfew times will often be later
students administering medication themselves
laundry and meals
However in other areas a school must be mindful of increased risks to the 16 and 17 year old students because they are close to being an adult, for example around alcohol and smoking and online activity.
1.3 UK laws, differences and student attitudes
Laws and cultural norms around smoking and alcohol are different around the world. When international students arrive in UK they need to follow UK laws. This frustrates some international young adults who get upset that things they do at home, they are not legally allowed to do in UK.
The students can also get frustrated because they believe at ages 16 and 17 that they are already an adult (in some countries, they may legally be an adult) and able to make decisions themselves about smoking, alcohol and what they do online.
This attitude can actually make 16 and 17 year old students more vulnerable; they are convinced that they are grown up – but in reality many are not because they lack the experience to recognise potentially dangerous situations and/or people. That is why the school must continue to safeguard these students, so close to adulthood but not yet there.
1.4 Some examples
These examples have already happened to 16 and 17 year old students at several ELT organisations.
1.4.1 UK laws about sending/posting certain images online.
16 and 17 year olds may send photos of themselves semi-naked (or sometimes completely naked) to boyfriends or girlfriends without realising
(a) that it is illegal in UK to send or post such images online (a girl naked from the waist up or showing genitalia; a boy showing genitalia) if the person in the photo is under 18. That applies even if the person in the photo and the person receiving the photo both consent.
(b) that it is dangerous to post or send this type of picture because images online are there forever, and posting them immediately makes somebody more vulnerable to their image being misused in the future, for example as an act of revenge after the end of a relationship.
1.4.2 Students being misled by fake emails or websites
Financial fraud is a huge online problem. Students may respond to fake emails by sending personal bank or credit card details and find their money disappears. Or they purchase things online from fake websites which take the student's money but never provide the goods. Typically, 16 and 17 year old students believe they are good at using online services and never imagine they could be duped by fake information.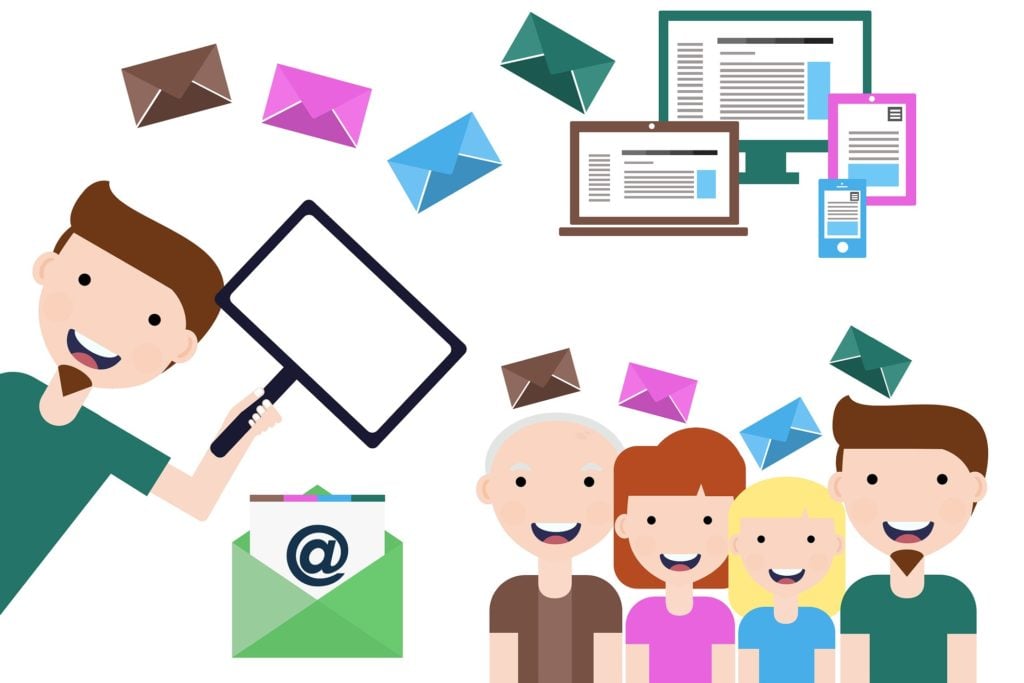 1.5 What can schools do?
There is a lot schools can do to help safeguard their 16 and 17 year old students
provide accurate information about UK laws, both in writing (handbooks) and verbally
explain the information; help the students understand why the laws exist. This could happen at induction and/or regular meetings just for students aged 16 and 17
reinforce the information to help keep it uppermost in the students minds via posters and meetings
do the same for any risks students may face; physical risks in the local area, and online risks
set school rules, i.e. limits and boundaries on things the 16 and 17 year old students can do, including online behaviour
have sanctions ready if those boundaries are crossed, and praise and recognition for students who stick within the required limits
get students (and their parents) to sign that they agree to follow the schools' rules. To do this, students and parents must know about the rules before the course starts!
ensure staff know and enforce the rules; if staff do not react when students break the rules, the message to the students is that the rules don't matter
ensure the other students on the course, the adults aged 18 and above, also know about (i) UK laws (e.g. buying alcohol for under 18s) so that they don't inadvertently break the law, and (ii) know about the school rules for the 16 and 17 year olds so they help the younger students stay within limits (e.g. curfew times) and, of course, (iii) know who the under 18 students are!
safeguarding staff remain alert to 16 and 17 year old students and what they tell you; do any rules need updating to adapt to changing local or online circumstances?
2) Practical Safeguarding:
Here are two examples from schools of practical safeguarding around 16 and 17 year old students
2.1 Briefing for 16 and 17 year olds joining an external company excursion
An under 18 student may sign up to an excursion arranged by an outside bus or tour company; what safeguarding do the school need to do?
2.1.1 First, request a copy of the risk assessment for the excursion from the company running the trip. The school's safeguarding staff check that the level of safeguarding is suitable for students under 18 and check any points which are unclear or unsatisfactory.
2.1.2 Have a pre-excursion meeting in the school, one or two days before the excursion for the 16 and 17 year olds going on the trip. Go through (i) the key points from the organising company's risk assessment and (ii) the school's guidelines for under 18s on excursion, e.g. reminders about alcohol, check the students have the school's 24 hour emergency contact phone number and confirm that a school staff member will always be available to help if there are any problems contacting the bus driver.
2.2 Appropriate academic materials
Although this applies to all students aged under 18, it is particularly relevant for students aged 16 and 17 because they have joined an adult course, and the teachers may assume that all their teaching materials will be suitable for the under 18 students in their class.
2.2.1 Ensure that teachers know to check materials thoroughly before using them with under 18s; will the content work and is it appropriate for under 18s?. If using online materials, e.g. YouTube videos, this means watching the video all the way through; there are 'doctored' clips online which begin properly but before the end have inappropriate words and/or images, some of which may be illegal for under 18s to see.
2.2.2 Safeguarding staff to liaise with academic managers about lesson materials and to be available for teachers to discuss any materials being queried. Teachers will appreciate the opportunity to talk about what makes appropriate or non-appropriate classroom materials for under 18s from a safeguarding perspective.
3) Updates and developments
3.1 New Updated 2019 Basic Awareness course
Gallery Teachers will have a new Basic Awareness online course from 01 January 2019. Currently under development, the course will include the recent updates and everyone taking the course will receive a new certificate dated 2019 to show their training is current.
The new course will be priced at £9.99 which also includes subscription to this monthly safeguarding newsletter.
3.2 Safer Internet Day (SID) 2019 – Tuesday 5 February
This is a great annual opportunity for schools to focus for one day on making the internet a better place for everyone, especially their younger students. Look at the website link here to learn more
The Safer Internet Organisation, which arranges Safer Internet Day, is a wonderful resource that all safeguarding staff should use. They provide a lot of materials and also have a free helpline for anyone working with under 18s who has questions about online safeguarding; 0344 381 4772
3.3 Updating Safeguarding Policy
With so many safeguarding updates introduced recently, your organisation's safeguarding policy will need to be updated before the end of the year.
Here is a link to a document that will help you. It is a revised version of the policy writing guidance document and covers all the recent updates.
Please note that the AccreditationUK Scheme will not expect members to cover all the recent updates, but any schools inspected by OFSTED or ISI should address all the recent updates in their policy.
3.4 Clarification from last Newsletter
A helpful reader noticed that one of the Updates in section 3 of the last Newsletter needs clarification.
Disqualification by Association – changed guidance
i) This change only applies to the very few ELT organisations that have students under the age of 8. If your organisation doesn't take under 8s, you can stop reading now!
ii) The Disqualification by Association regulation meant that a staff member might not be able to work with children under 8 if somebody living in the same household had certain convictions against children.
iii) This regulation has now been amended; a person working in a school with under 8s no longer needs to be asked about others living in their household.
However:
iv) Because a school must not knowingly employ a person who is disqualified by the regulations, a staff member working with under 8s still needs to be asked some questions to satisfy the Disclosure under the Childcare Act 2006 (updated 2018). These are questions about convictions that would not show on a DBS or Barred List check.
Have they ever had a child placed under a Care Order?
Have they ever had Childcare Registration (e.g. as a childminder) cancelled or refused (except for non-payment of fees)?
Do they have any relevant overseas convictions?
If the answer to any of these questions is 'yes', then decisions must be made about employing the person. For regulated schools (state and private schools), an OFSTED waiver is required. Non-regulated ELT organisations need to make a decision based on the company's policy on employing ex-offenders
And
v) Disqualification by Association still 'applies to individuals providing and working in childcare in domestic settings' (i.e. homestays taking children under 8). In that case, the questions need to be asked about everyone residing in a homestay, not just the main host.
For full information, see the document on the government webpage here.
Reader Interactions