Why are schools struggling to hire teachers ahead of the new academic year?
The role that teachers play in the overall growth of students is unmatched. This could be the reason why the teaching profession has been highly regarded by most societies. The education system depends entirely on teachers who work to ensure that their students will make this world a better place to live.
Yet over the years, schools have been unable to hire teachers for various reasons.
Let's understand why.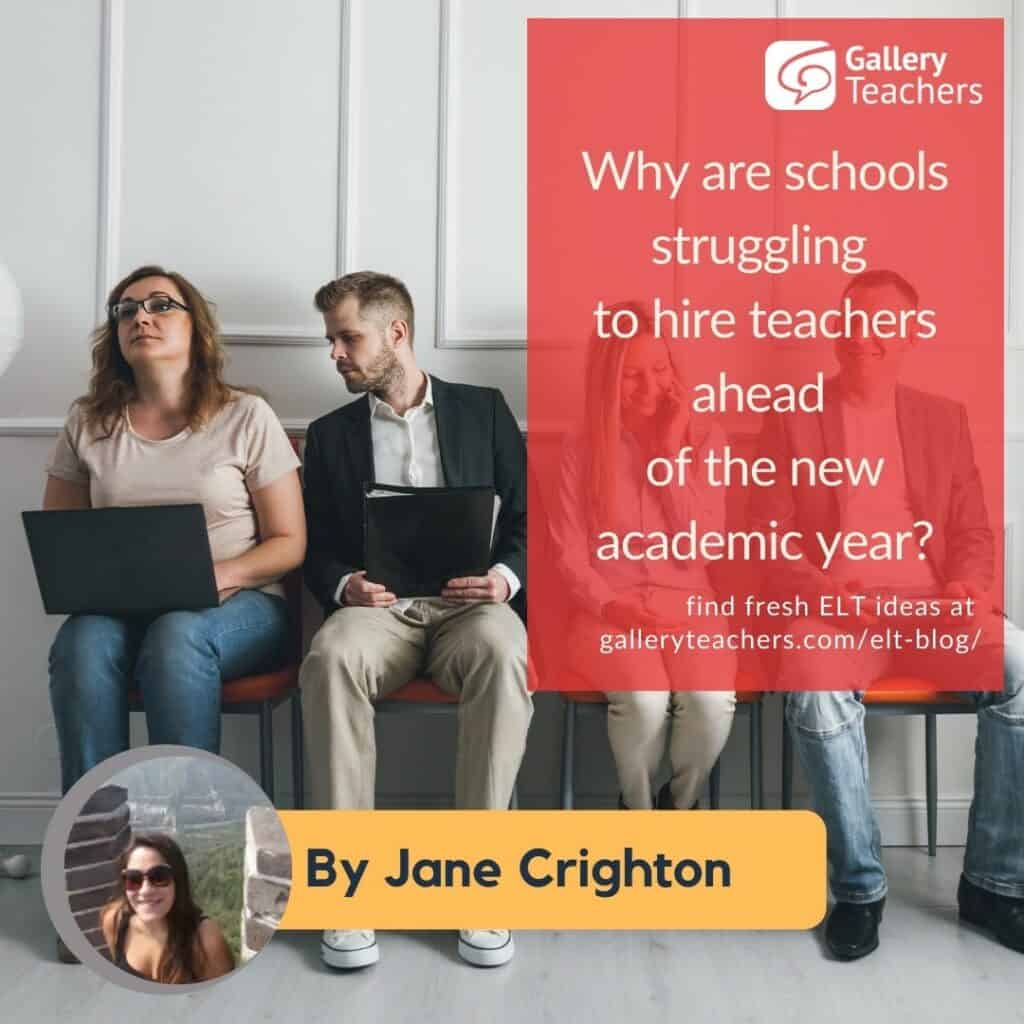 Struggles in Academia
Plenty of reasons can be identified to showcase the struggle in the hiring of teachers, where some of these reasons work on an individual level while others stem at the infrastructure level.
At the Individual level
One of the reasons is that the marketplace is full of job opportunities from varied fields.
There is a growing shift in the trend where people are experimenting with new and rather unconventional professions.
Teaching jobs have slowly started to pay less with time and have started to become more contractual and part-time thereby becoming less reliable.
Many capable candidates choose to settle for more paying job opportunities over the teaching profession.
But this reason cannot be seen separated from the other aspects that are closely interlinked with the temporal and circumstantial situations and with sufficient teacher training, we can even see a massive change in the teaching ecosystem.
At the Infrastructure level
Another important reason seems to be the ever so fast-moving technological advancements that have opened new avenues for other fields and attracted more candidates. Teaching so far relied on the print advertisement and has remained outdated when it comes to its mode of promotions for either admission or in offering job opportunities.
Looking at the two basic reasons, it is quite evident as to why there seems to be a dearth of teachers as compared to the increasing number of people who are meeting the general eligibility to be a teacher.
Varied teaching techniques
Teachers must experiment with their teaching techniques if they want to see positive outcomes.
One such technique is Bloom's taxonomy, which was made to offer a common language for teachers to discuss and share learning and evaluation practices.
The taxonomy can produce unique learning results, but it is most widely used to measure learning at a range of cognitive levels.
Bloom's taxonomy can be an effective tool to distinguish between students who have widely differing levels of understanding and skills.
Teachers should do an initial review to see where the students fall on this taxonomy. They can then make students work according to the level they are at and once they have perfected the specific element of the taxonomy, the students can progress to higher levels.
In this manner, the same basic material can be taught, but depending on each of their different ability levels, training can be more personalized.
Era of Digitalization
It is interesting to note that the number of students is not decreasing each year yet there are also several ways in which these students are finally able to have access to the needful resources in the forms of E-learning platforms. Students have access to the top-notch learning material online and it's only fair that they learn from whatever they are most comfortable with.
Now, teachers can start to become tech-savvy or get ready to stay real behind this race. If the teachers make up their mind to learn more about digital tools, they can easily bag better jobs that are stable and also pay well. If not, then the possibilities of surviving the ever-changing industry is quite thin.
Different assessment techniques
Once you get an idea of the capabilities and skill level of each of the students, it will become easier for you to assess them.
Classroom assessment techniques will not only help students in the long run but will also help you become a better teacher.
You will get better at judging the students on grounds of knowledge and capture capabilities.
Similarly, the students will recognize their capabilities and will prepare themselves for future assignments accordingly, making it a win-win for everyone.
In a nutshell…
Now you are an aspiring teacher?
With the new academic year, there is going to be a mountain of instabilities and struggles.
But with updated skills and knowledge, both schools and teachers work together for the benefit and overall growth of the students.
Teachers can make use of various online platforms and learn new techniques to deliver the lessons.
They can get help with teaching lesson plans and even change the way of assessing the student.
There are infinite possibilities and amazing opportunities out there, only one must be able to grab them on time.
---
Choosing the right TEFL course provider can be a tough one.
Take a look at Gallery Teachers TEFL Courses and find the most suitable course for yourself. Never stop learning!
Do you already have your TEFL qualification? Check our available jobs here!