The role of culture in ELT
Date:
10 Feb 2022 | 16:00 (UK Time)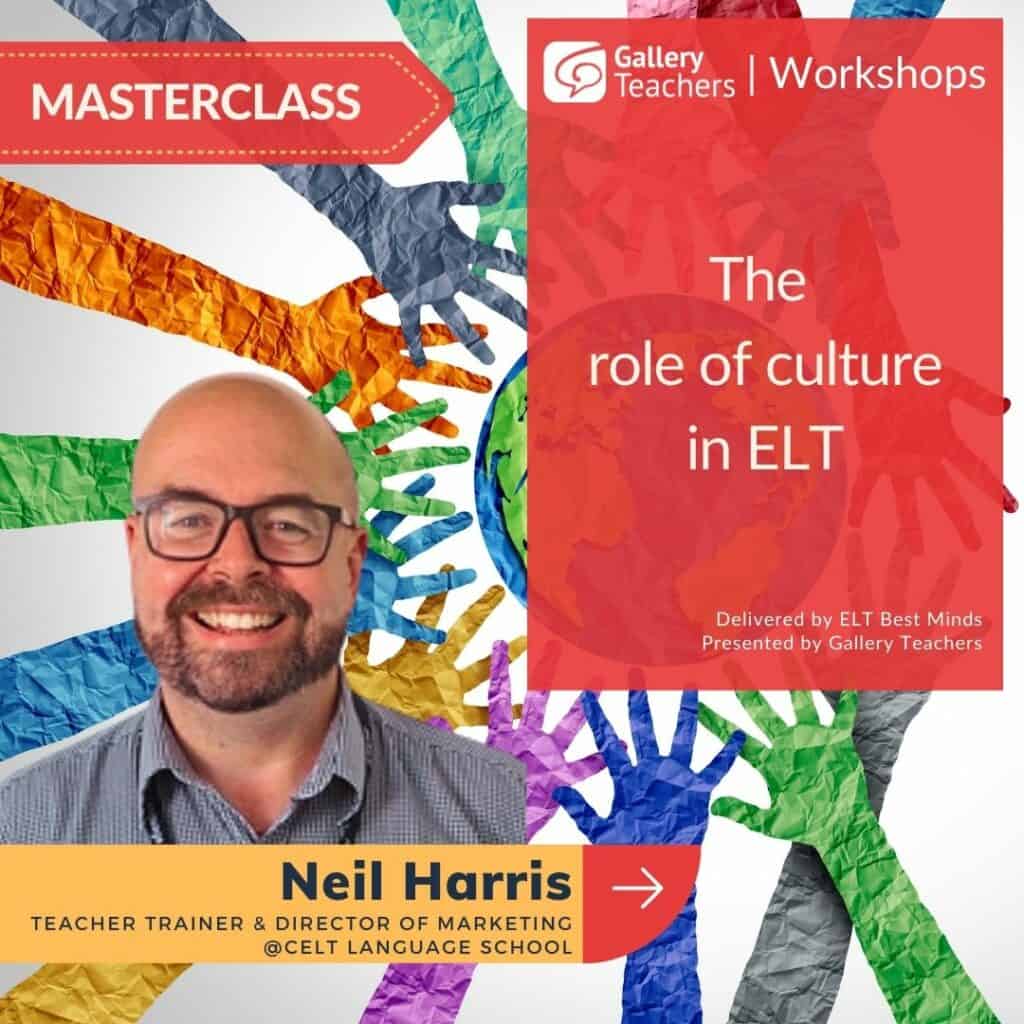 Introduction
---
One of the defining characteristics of English Language Teaching (ELT) is that its learners come from a vast range of different countries, different language backgrounds and from different cultures.

While it is true that many of these learners are curious about the cultures of the countries where English is spoken as a first language (and for many of them this is synonymous with English culture), there has been a welcome shift away from this monocultural focus to the opportunities of multicultural exchange and understanding, as befits the development of learners as global citizens.
This workshop first considers how the term culture can be defined before looking at the way in which cultural representation has developed in ELT materials. It then introduces the concept of cultural dimensions and how these can be used to understand culturally influenced behaviours in our classrooms.

Presented by Neil Harris – Teacher Trainer & Director of Marketing @CELT Language School.
Free with PRO Membership

Certificate On Completion

Count Towards CPD Hours
---
---