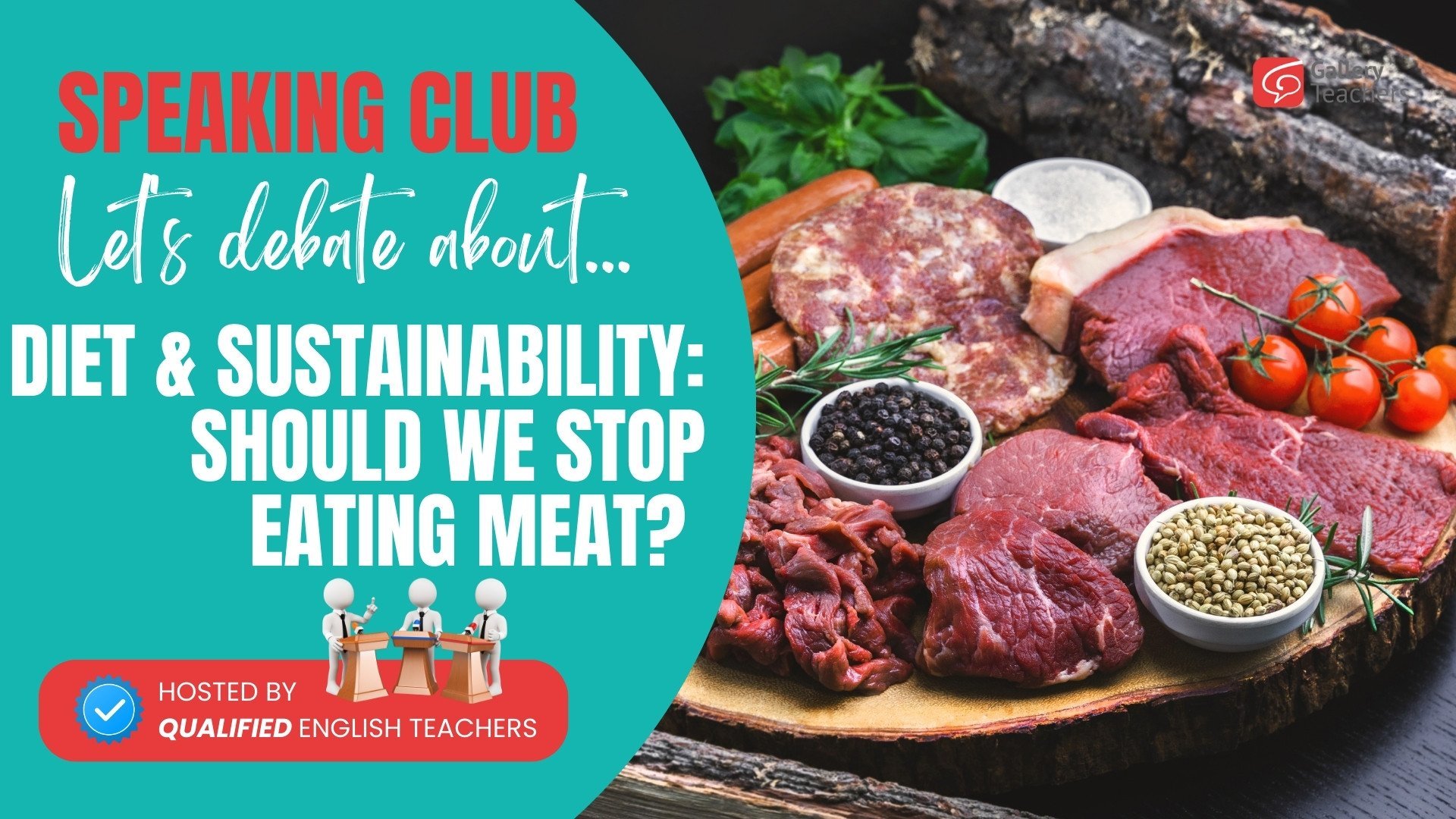 ---
Debate topic: Diet and sustainability: should we stop eating meat?
Agree/disagree statements to discuss and debate (in no particular order):
One day, everyone will be vegetarian or vegan for environmental reasons.

It is unethical to eat meat and it should be banned. 

We should encourage people to eat less meat and animal products rather than banning them.

It is unrealistic to expect the world's population to stop eating meat. 

We should focus on reducing food waste and improving farm animal welfare rather than ending meat production entirely. 

Our planet cannot sustain the current amount of meat consumption so we need to reduce this drastically. 

Changing food trends mean that one day we will eat either no meat or very little.

Future generations will judge us harshly for the way we reared animals for meat consumption. 

We should focus on other types of carbon emissions, rather than focusing on meat production and the food industry. 

We should reduce or cut out meat from our diets for purely humane reasons.

Meat eaters should be educated and encouraged to buy higher welfare meat and animal products.
---
Remember to check out the
rules and instruction page
 before joining your first speaking club session.